AFL Anti-Doping Code Breaches Earn Carlton a $10 000 Fine
As the AFL Anti-Doping campaign continues, four clubs have been hit with fines. The clubs have failed to keep track of players on testing lists during the post-season. The biggest fine has been earned by Carlton, a whopping $10 000. Melbourne received a $5000 penalty, while Richmond and the Western Bulldogs got $2500 each.
In partnership with the Australian Sports Anti-Doping Authority (ASADA), the AFL is on a mission to get clean. Through their AFL Anti-Doping codes, the league seems to be pushing for no further doping scandals. After Josh Glenn got caught taking tainted supplements, and two other teams were involved in scandals, this seems like a tall order. However, the footy league seems to be making progress in their efforts within the sport.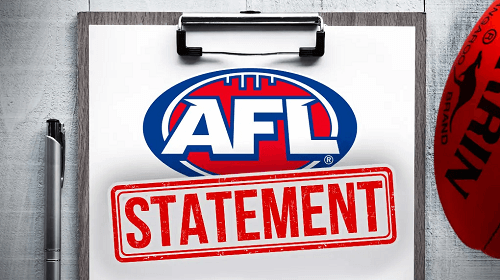 AFL Anti-Doping App Tracking Players
In an age when everyone is tracked and traced through social media, the AFL is taking things a step further. All players are given an app to provide up-to-date tracking on their movements. This app is meant to permit out-of-competition drug testing. While the players are tracked, clubs receive the sanctions for failed drug tests and whereabouts posts.
It might seem extreme, but many Australian sports are at risk of doping. While ASADA is considered a group of "enforcement officers", they are trying to help Aussies take part in drug-free competitions. One notable change is that ASADA are recruiting famous former players to talk to their peers. These players are first educated in Brisbane, and then sent around the country to promote drug-free measures.
ASADA on Drug-Free Sports
According to reports, ASADA has roped in 16 Olympians and sports stars to re-organise their efforts. These athletes are involved in every step of the anti-doping initiatives, including how to approach the issues. Having professional athletes as ambassadors is going to give a better perspective on the pressures of playing professionally.
Of course, this is just the beginning, but we believe that efforts will be worth it. Many Aussies are disappointed whenever clubs and players let them down. But they will probably understand more now that the obligations of professional sports are being talked about. As such, we're going to keep tabs on the success of the campaign and whether or not it will prevent doping.
So, keep visiting BestAUBettingSites.com for more footy news.