AFL Trades 2019 – Who's Moving, Staying and Playing the Field
AFL Trades 2019 are shaping up to become the biggest silly season in footy history. While the free agency window is open, it seems as if some players are being stinted. In particular, Brandon Ellis is stuck in a trade war between Richmond and Gold Coast. Meanwhile, Cam Ellis-Yolmen has been locked down by Brisbane.
Of course, it's only day five, so things are up in the air as teams release their drafts. After all, the silly season has just begun, and teams have hundreds of picks to hand over. We'll be updating this article as new AFL Trades 2019 are confirmed.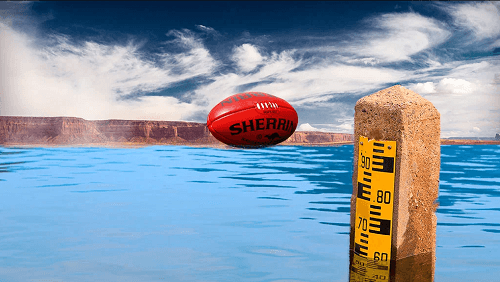 AFL Trades 2019 – Rumours Abound
Essendon and Sydney Joe Daniher trade deal is likely to knock over some dominoes for further trades. According to the Herald Sun, the Blues are worried that the Bombers could refuse to trade him. Thereby, forcing the Swans to hold onto Papley. In addition, Carlton's picks are all over the show as they push for multiple picks. Moreover, if Papley can't be traded to Carlton, the Blues will have one possible trade tabled to get Martin from the Suns.
Fremantle's asking price for wingers Ed Langdon and Brad Hill is another rumoured deal. Langdon was traded to the Demons, but Fremantle want a third-rounder and two first-rounders for Hill. While the numbers for both players in the last season are similar, the Demons really got a good deal.
Heath Shaw is reportedly going to continue on with the Giants, but they haven't given him a deadline yet. Further trades for Jon Patton to Hawthorn will likely be the Giants' easiest trade of the AFL Trades 2019. Brad Hill is also reportedly considering going back to Hawthorn.
Trade Talks End in Frustration
While players consider their options, a few clubs have lost their tempers. St Kilda has angered Fremantle after talks broke down. We'll be looking forward to further dramatic changes until AFL Trades 2019 end for the year.
Keep visiting BestAUBettingSites.com for more footy news!