England Fined for Crossing Halfway Line during Rugby World Cup Haka Performance
England is officially being fined for crossing the halfway line while New Zealand performed the Haka. During their semi-final against the All Blacks, some members of the English side stepped over the line. According to World Rugby rules, teams have to stay on their side of the pitch to receive a challenge. When the referee had to usher the players back to their side, many fans were upset.
While England won 19-7 against the world favourites, their behaviour during the Haka was a breach of the rules. In a statement, World Rugby called it a breach "relating to cultural challenges". England's side was standing in a V-formation. This is not the first time a team has breached the line, with France making the same mistake in 2011. They were fined £2500 for the transgression, though a figure hasn't been announced for England. It would seem that rugby stars just never learn.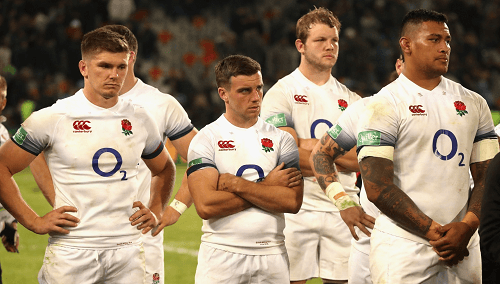 England Breaks "Cultural Ritual Protocol"
When England broke the shoulder-to-shoulder formation to create an arrowhead, they were "showing they wouldn't back down". Captain Owen Farrell said that they "didn't just want to stand in a flat line" and be intimidated. New Zealand Captain Kieran Read claims that the reception of the Haka had "no impact" on his team's performance.
As such, a video titled "England's incredible response to intense New Zealand haka" on the official World Rugby channel has been viewed four million times. In it, the full response of the English side is shown, including the breach.
"The Haka Should be Cancelled"
In an article, a New Zealand sports writer called for the Haka to be axed. In a piece that "rattled Kiwis", Chris Rattue claimed that the traditional piece "stole focus" from the players. The traditional dance is a trademark of the team since 1905, and is always expected. However, it has caused a few upsets over the years.
Other writers across the world are also questioning the tradition. One writer in Ireland has drawn anger from many New Zealanders for suggesting the same thing. Of course, this will likely never be dropped, so England will have to deal with it. Maybe they'll win against South Africa and erase the incident for a few days.
Keep visiting BestAUBettingSites.com for the latest sports news.