England v South Africa Match Recap & Highlights for the Rugby World Cup
England v South Africa was a shocking match that ended in a twist the English weren't expecting. An arrogant England expected to recycle their New Zealand strategy, but they were left with no alternatives when the Springboks trampled them. It's easy to see where the Roses went wrong, but the final score was a slap in the face. After 12 years, South Africa beat them with a resounding 12-32. In case you were wondering, they English team didn't take it well, but, more on that later.
Eddie Jones clearly didn't anticipate South Africa's hunger for a third victory, and it shows. His side may have defended well, but the momentum wasn't there. Two early penalties proved that England wanted to play dirty. However, they did manage two of their own to tie up the score at 6-6. However, two more penalties for the Boks closed out the first half 6-12.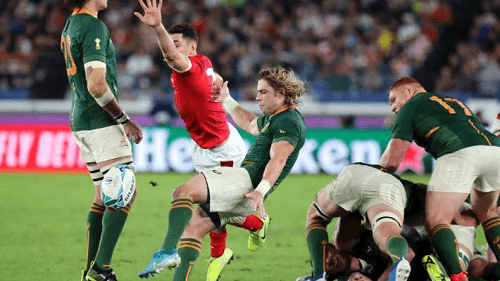 England v South Africa Match Highlights
By 44 minutes, all England managed to do was sub off a player and get injured. Their gameplay was sloppy, and they fumbled regularly. It didn't help that the Springboks were tackle-happy and kept taking over the field. Still, you'd expect more from the confident Roses during England v South Africa. After all, they were bragging all the way to the national anthems.
Another penalty scored the Boks a score of 6-15, though England got it up to 9-15 nine minutes later. Then they missed a second penalty and most fans knew they were throwing in the towel. Another penalty gave them their final 12, so it's not all bad. After the 60-minute mark, though, things turned sour. Tries and conversions for the Boks ensured their final score of 32, and the engraver started to add them to the Web Ellis cup.
English Arrogance Sours End of World Cup
It's no secret that England had some arrogance, but their collective behaviour at the end of England v South Africa was just too much. The sore losers refused to wear their runners-up medals and their bruised egos were showing. Immediately after receiving their medals, the sour team took them off on the field. This is terrible etiquette and fans were shocked by their disrespectful behaviour.
Still, it's not news after they crossed the halfway line to intimidate New Zealand last week. Perhaps another fine is in order for the sulking Roses? Either way, it's time for some normal rugby. So, keep visiting BestAUBettingSites.com for more rugby news!