Best eSports Bets to Make
Since eSports bets are so new to the global market, they are limited. Most veteran bettors will be used to a variety of bets, but eSports don't have that just yet. That's why we've created this guide for AU bettors who want to make specific wagers on electronic professional sports.
Many betting sites offer the standard options like totals, straight winners and over/under options. However, many are now testing options like Map Winners and Firsts. In this guide, we aim to explain each type of bet and which eSports events they apply to for punters.
Online bookmakers usually offer the top eSports bets, but prop bets are a bit rare. After all, the variety of games makes eSports gambling somewhat daunting to cover. Current video games are split by theme and mechanics, so don't expect the same wagers every time. After all, no two eSports tournaments will be exactly the same. If you'd prefer to skip to gambling, we've listed our top picks for eSports betting sites below.
Popular eSports Bookmakers
eSports Bets – Top-Rated Options
Esports fans will likely be familiar with developer-provided 'betting' where regular players can pick winners for in-game perks. While this doesn't require actual money or betting, this option makes watching the eSports matches a little more interesting. Of course, online gambling sites will likely use this example as well for big leagues.
In fact, they offer nearly the same predictions with odds. So, check out these popular betting options for bettors:
Total Scores – for eSports, totals betting will include the overall score for a team in terms of kills, deaths, and assists.
Total Maps – similar to score totals, these are based on the matches within the tournament. Some leagues have best of three stages where a team has to win two matches to progress.
Match Winner – this will be the main bet for most sites where punters pick a team or player to win the Match Up.
Futures Bet – big tournaments for games like Overwatch, StarCraft II, Counter Strike: Global Offensive, and League of Legends will usually have a futures bet for the overall winner.
Over/Under – included in most match up bets will be an over/under line for the score and maps played.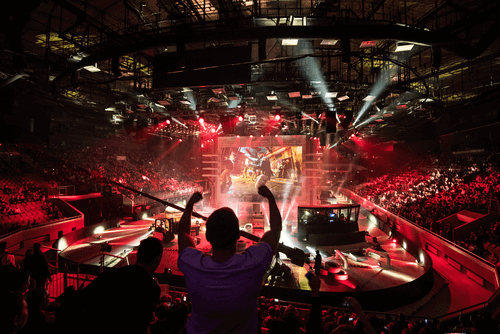 Special eSports Bets
As you can see, here are some special options for eSports bets, but they should be easy to find. Remember to research all games before wagering. This will ensure that you know which odds are fair. In addition, it could save punters money in the long run. We also recommend checking fan sites for good tips on possible winners beforehand. Only claim bonuses and free bets if you're sure of the promotional terms and conditions.
Here are our top picks for eSports bets:
Match Up Winner
Map Winners
Best of Three Correct Score
Total Maps Played Over/Under
Team Totals
First Kill
First Tower
How to bet on eSports