eSports Explained for New Bettors
Professional gaming and eSports, or electronic sports, are the most popularly viewed 'sport' in the world. So, what exactly are eSports and why do they matter to bettors?
Well, our gaming industry is growing just as quickly as the rest of the world, and the younger generation views these video game tournaments more than any other. Competitive gaming is a lot like other sports, players spend hours honing their skills and improving their chances of winning.
Moreover, these players compete in international competitions against other professionals to win real cash. If that doesn't make it a sport, the Asian Games medal event in 2022 might. Of course, traditional mindsets will need to come around, so we've created a guide to help.
In this guide, we'll focus on the most important aspects for gambling. However, that's not the main focus because we genuinely want to share our knowledge of eSports.
Popular eSports Online Bookmakers
Defining Electronic Sports
Before we get any further, we need to answer some important questions about eSports in order to define it. Generally, bettors will want to know three things: what it is, how it works, and why people do it. For other popular sports, this is pretty easy to answer. Hopefully, these will help punters to understand the fundamentals of competitive video gaming.
What are eSports?
eSports are a competitive tournament for professional video gamers that take place regionally and internationally. These competitions take place in arenas on a local network (LAN) with identical computers and peripherals to ensure fairness.
Popular video games include first person shooters like Counter Strike: Global Offensive and Multiplayer Online Battle Arena formats like League of Legends. A popular single player format is Street Fighter, where two players go head-to-head.
Are eSports actual sports?
In a sense, yes, because they follow a similar format to professional sports. Competitive gaming requires skill, training and quick thinking, just like footy. However, eSports usually don't mimic traditional sports, but the variety is there. They take place in organised, multiplayer settings using video games based on consoles or computers.
How do eSports work?
Generally, they work similarly to a traditional match between two players or two teams. Players will be assigned a role or purpose in the game and they will try to meet an objective.
Basically, objectives mean trying to beat the other team to a goal or to gain more points. On a tournament level, the group stages and knock out rounds will be familiar to traditional sports fans.
Why do players compete?
Most eSports tournaments feature huge prize pools supplemented by the game creator and any sponsors. Sponsorships for competitions have actually grown in the past couple of years, mostly because PC and console providers make a lot of money selling the same hardware to normal players. Additionally, streaming services like YouTube and Twitch make it possible to reach a larger viewership than normal television.
So, the prize pools are pretty great for established teams. They are also paid for staying in the competition and making it far before getting knocked out. Aside from the obvious monetary games, most professional eSports players also just enjoy playing.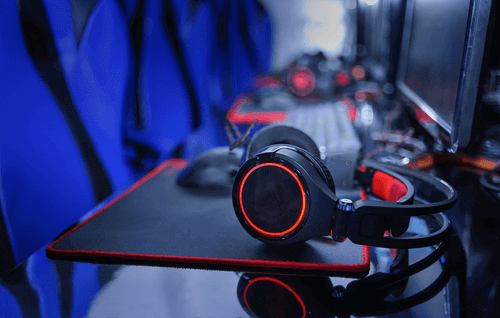 eSports Explained for Betting
Now, you're probably wondering what all this means from a betting perspective. Well, there's plenty of money to be made just by supporting some longstanding teams. For example, most current world champions hail from South Korea and Japan. This means that their conference (eSports league) has a big edge for betting. No matter the game, there will be a lot of teams to bet on.
After that, there's also the market to consider. We might not be on a global level yet, but we've got some great teams coming up in the Asian conference for most games. If you've never watched eSports, we can recommend going to a local competition to get a feel for it. Who knows, you might want to play eSports.
More eSports Betting Tips