Best eSports Tournaments & Leagues to Bet On
eSports tournaments and leagues are becoming very popular across the globe. In fact, the eSports industry is rapidly growing to meet demand. Moreover, the sports betting market is quickly taking more bets on leagues than ever before.
So, how can you cash in on eSports and make money at the same time? Well, that's what we aim to answer in this guide.
Before we begin, we have to give you a quick disclaimer. Even if you're completely up-to-date with eSports and your chosen tournaments, betting is still a game of chance. Long-time fans will know exactly how tricky it is to pick a winning team these days because the quality of players is constantly improving.
In addition, we don't recommend any 'guaranteed' strategies for betting on leagues. These are just scams to trick new bettors into giving away money. If you're looking to bet on eSport tournaments, try our recommended bookies. Or, keep reading our guide to betting on eSports leagues.
Popular eSports Betting Sites
Top Tournaments for eSports
When it comes to electronic sports (eSports) betting, you are spoilt for choice. There are many competitive gaming leagues with a global footing. These eSports games usually have the biggest prize pools and viewership on Twitch or YouTube.
Most tournaments are broadcast over those platforms as opposed to traditional television because they have more viewers and cost less. Of course, there are traditional TV networks that cover eSports, but they can't always keep up with all of the tournaments. So, these are the most popular and regular tournaments to try first for new eSports fans:
League of Legends (LoL) – is a PC-based multiplayer game with multiple tournaments throughout the year. As one of the biggest leagues, they also have some of the most famous sponsors, viewers, and players with the biggest prize pools to boot. The League of Legends World Championship was actually the most watched event of 2017.
Overwatch – as a relatively new game, Overwatch has a unique take on team-focused eSports. Prize pools are a bit modest, but the popularity of the game is quickly changing that.
Counter Strike: Global Offensive (CS: GO) – this is one of the oldest gaming leagues and is also PC-based. Prize pools are big because of sponsors and viewership, as well as a large global fan base.
Defence of the Ancients (Dota) 2 – the second iteration of Dota has taken the game to new heights with the level of difficulty required to play the game. Teams and sponsors work hard to win these video games tournaments throughout the year.
FIFA 2018/2019 – this game is available both on PC and various consoles but is generally played on consoles like Xbox and PlayStation. Current tournaments have good prize pools and real soccer teams sponsor the eSports teams. New iterations of the game are released yearly.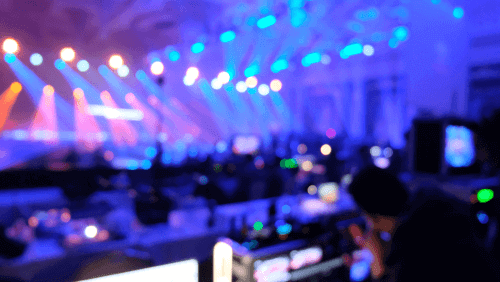 eSports Tournaments – Betting Tips
Since electronic sports are relatively new to traditional betting operators, the wagers are fairly standard. There are dedicated sites, but we can't recommend them at the moment due to licensing issues. If you're looking to wager real money on the leagues, we've listed the basic type of betting markets available:
Straight bets on the winner of the match or championship.
Totals bets on the number of 'kills' won by the team.
Futures bets on winners of the championship in advance.
Keep in mind that live betting is not allowed under AU laws unless it's by phone. Online gambling sites will also likely limit the number of eSports tournaments bets available until there is substantial regulation.
More eSports Gambling Tips