Europa League Champion Odds & Favourite to Win
Soccer never sleeps and this year's Europa League is no exception. Determining the next Europa League Champion is already underway and a UK club is one of the favourites to win. Of course, the season is far from over, but the predictions are rolling on for the next champion. Manchester United has finally kicked into gear, with Arsenal not far behind. However, we don't recommend getting your betting slip out just yet.
British teams rarely do well on the European stage, but hopes are riding on Manchester United to finally pull through. Then again, it's anyone's game right now and things could drastically change before the finals. So, we'll be updating the odds as they come and ensure that AU bettors can make some money on Europa League champions.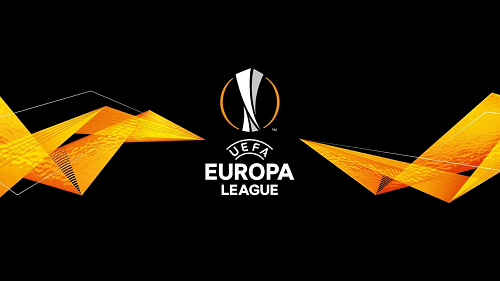 UEFA Europa League Champion Predictions
When they last went through to the championship, Manchester United took home the 2017 crown. Since then, they're struggled to top the English Premier League and other tournaments. Still, there are hopes that the Red Devils could become the Europa League champions they once were. Providing that they keep playing at the same level and don't get distracted by football politics.
For the most part, they seem happy with the line-up, and regular training could fill some gaps. Then again, Arsenal could go for the jugular and win it. Their most recent games have put hope in the hearts of fans ahead of the big games. Right now, the pools are stacked and two teams from each section have qualified. Unfortunately, there were twelve pools and the knockouts could be dramatic.
Coaches and players alike are confident in their abilities, but it's still up in the air for the two English clubs. Manchester United has won one game and drawn another, while Arsenal have won two matches. Of course, the European clubs take no prisoners and the struggle is real.
So, keep visiting BestAUBettingSites.com for more updates on this story!
Overall Winner Odds
| | |
| --- | --- |
| Team | Decimal Odds |
| Any Champions League Team | 4.00 |
| Manchester United | 7.00 |
| Arsenal | 8.00 |
| Lazio | 10.00 |
| Sevilla | 13.00 |
| AS Roma | 17.00 |
| Getafe | 21.00 |
| Wolverhampton Wanderers | 21.00 |
| Borussia Monchengladbach | 26.00 |
| Eintracht | 34.00 |
| VfL Wolfsburg | 34.00 |
| Sporting CP | 34.00 |
| AS Saint Etienne | 41.00 |
| Espanyol | 51.00 |
| Besiktas | 51.00 |
| Rennes | 51.00 |
| Sporting Braga | 67.00 |
| Feyenoord | 67.00 |
| Rangers | 81.00 |
| CSKA Moscow | 101.00 |
| FC Oleksandria | 101.00 |
| Spartak Moscow | 101.00 |
| Standard Liege | 151.00 |
| AEK Athens | 251.00 |
| FC Midtjylland | 251.00 |
| Thun | 251.00 |
| Trabzonspor | 251.00 |
| Lugano | 251.00 |
| YR KV Mechelen | 251.00 |
| HNK Rijeka | 501.00 |