Bundesliga Return Brings German Soccer Back to Fans Under Strict Conditions
An experiment by Germany will bring back the Bundesliga to TV screens across the globe. However, German soccer will look nothing like it did before. Reportedly, the new guidelines for health and safety will limit how many people can be inside the stadium and where they can go. This includes players, coaches, reporters, spectators, and arena staff.
Further, German soccer is considered to be "on parole" by authorities. So, if this experiment goes wrong, the Bundesliga will be out of luck. Because they have just two weeks to prove that guidelines will be followed. And if anything goes wrong, matches will be called off.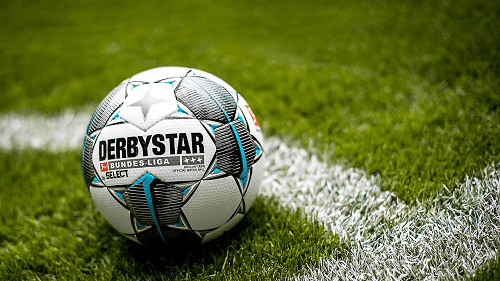 German Soccer Guidelines
Based on the published guidelines, everyone involved will have to follow a strict timeline. Starting with the players, who have to arrive in staggered groupings through the 90-minute window before the game.
Moreover, these are the numbers for those allowed into stadiums:
Players, coaches, and referees – 98 people.
Journalists, hygiene staff and emergency services – 115.
Security guards and spectators – 109.
In total, no more than 322 persons may be inside German soccer arenas. And, any rule-breaking will result in a complete shutdown of the league. Other regulations include:
Firstly, players have to alternate their time spent in changing rooms.
Everyone must adhere to social distancing and stay 1.5 metres apart.
Thirdly, hygiene staff will need to disinfect changing rooms after players leave.
Balls must be disinfected before, after and during the game by ball boys over 16.
All players and coaches have to sit one seat apart and wear masks where possible.
Also, at least five substitutes must be used because of congested rosters.
And, players must be tested twice a week.
Some Good News for Fans
While the rules will make things difficult, many fans are expected to tune in to get their first soccer fix since February. Of course, it won't be the same, but there will be coverage on live-action games. Many people have been missing traditional sports like the German soccer league.
Some fans have recently turned to esports for entertainment and betting. But, the possibility of regular soccer matches could turn the tides for those of us who are self-isolating and bored.
Of course, this all depends on the success of the experiment. So, keep visiting our site for more updates!
Latest News