Basics Betting Guide for Horse Racing
When bettors start betting on racing, they usually go in blind. That's why we've created this basics guide to horse racing bets and strategies. We've also listed the best betting sites and basic tips to help any gambler get to grips with the sport.
Our experts have broken down the basics of the sport, but we have more detailed guides below. So, when you're comfortable with the bare bones, we have a few more tips to give.
Before we begin, we need to add a disclaimer for you. No strategy is guaranteed and there's no way to win money every time. Of course, that doesn't mean that you'll never win, but we have to advise careful race betting and researching at all times.
Highly-Rated Racing Sites
Betting Basics: How to Research Horse Racing
Horse racing is a globally-loved sport with regular events spanning every continent. In Australia, it's one of the most popular betting options. So, how does this sport work and how does it vary everywhere else?
While differences are minor in countries like the United States and the United Kingdom, but these can impact your bankroll here. Classification, regulation, and rules are the main concerns for most bettors as they should be. Thus, be sure to check the types of horse racing before betting.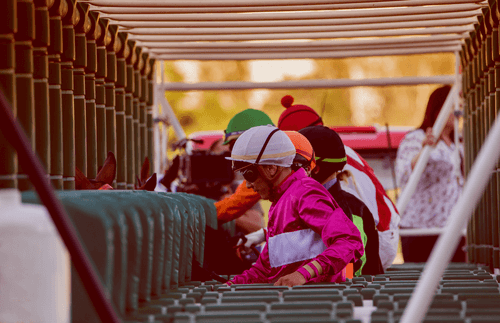 Basics of Racing
In the UK, racing events are divided into Flat and National Hunt Races. These events differ in difficulty and where they are run. British flat races are classified by age and events won by a horse. These are the classifications for flat races:
Nursery – only for two-year old horses.
Maiden – for horses that haven't won an event.
Novice – for two-year old horses that haven't won more than twice.
Claimer – races where the horses can be bought for a fixed price.
Apprentice – for only apprentice jockeys.
Amateur – for only amateur jockeys.
Lady – for female amateurs and apprentice jockeys.
Gentlemen – for male amateur jockeys only.
Most National Hunts are classified in grades like US events and further divided into two categories: hurdles and steeplechases. The highest level for horses is one and the lowest is grade three. Further rankings are known as listed races. Almost all races in the UK and Ireland take place on turf, though some events can take place on synthetic surfaces.
Basic American Racing Facts
When it comes to the United States' races, there are a few big factors to consider. All events have classifications and there are types of races for each one. Most professional tournaments will classify individual events on age, grade and breeding.
These are the top basics of races at American tracks:
Quarter Horse Races – events run over a quarter mile (0.4km) by specially bred horses who can sprint at 55 mph (88kmh).
Endurance Horse Races – run over long distances, these events range from 10 (16km) to 100 (161km) miles. The longest endurance race is the Mongol Derby, run over 620 miles (998km).
Thoroughbred Horse Races – these races are for thoroughbreds with proven lineages, they can be divided into two formats. Namely, flat races on turf and jumps include hurdles among other obstacles.
Standard Horse Races – standardbred horses are not thoroughbreds and will usually race in harnesses.
Arabian Horse Races – since these horses are bred for stamina, they can run longer distances and endurance events.
Other Racing Formats
Most racing takes place on flat turf courses. There are some obstacle runs, but the majority of race events here are flat with multiple big-name events throughout the year. For most bettors, the Melbourne Cup is the most important. Of course, there are roughly 300 courses and more races, so we've listed the biggest races in Australia below.
All Star Mile
Doncaster Mile
Golden Slipper
Victoria Derby
VRC Oaks
Queen Elizabeth Stakes
Melbourne Cup
Horse Racing Basics – Best Ways to Bet
When betting, there are some fairly standard tips to try until you're familiar with everything. Our experts recommend betting on horse finishes for consecutive races where possible. Most categories will have multiple races a day for all participants with eight or more horses running each one. Choosing the winning horse based only on names will probably not work out. So, try to avoid straight wagers and try more exotic bets to spread our losses.
Additionally, the chance of winning can go up when the horses you've grouped have a good track record. Deciding on unproven racers can also be a bad idea. For a horse to finish 1st on their maiden run is rare and extremely unpredictable. Try out our other horse racing guides for more expert advice on horse race betting.
Popular Tips for Beginners