Best Horse Race Event Betting Guide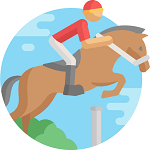 Horse race events regulated by Racing Australia are the most popular betting markets for bettors. Throughout the year, horse race events take place at the best race tracks in the world. In fact, the most popular event – the Melbourne Cup – receives the most wagers locally and internationally.
Additionally, there are many other major events to look forward to. After all, Australia has nearly 300 courses with more races regularly. Depending on where they live, we've listed where you can make some cash on horse race events in our guide.
Before we get into it all, we have to warn all bettors that we don't condone insider information trading or illegal betting. All of our top racebooks have clear licenses and we have verified that they are operating legally. Any wagers they take on international and racing events are above board. So, check them out or keep reading for our best online betting tips.
Popular Racebooks for AU Bettors
Australian Racing Tracks & Events
Most Aussies are familiar with local races near their homes and some bigger events elsewhere. Moreover, punters will also be more familiar with flat race events, as opposed to steeplechases and hurdles. These races are easier to follow and less likely to depend on external factors.
Of course, that doesn't guarantee easier wins, but it helps. Furthermore, we're also the largest racing country in the world, with 66 of the world's Group One races.
On the regulatory front, the Australian Pattern Racing Committee is responsible for grading all races under the Australian Racing Board. They are also responsible for handicaps on all races. This regulation is great on a national level, but slow to trickle down to a provincial level. Luckily, there are many traditional races to enjoy until this happens.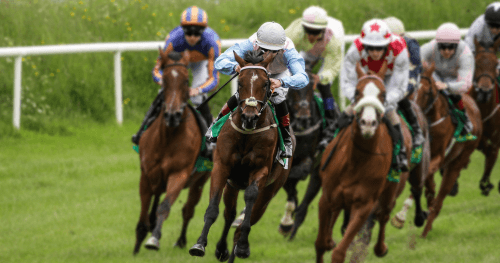 Race Events in Australia
To be the best of the best in Australian racing, horses need to compete in national competitions. These race events typically take place in Autumn and around Easter to coincide with racing carnivals.
Typically, these events favour longer distances, but other events are focused on sprints. Instead of all-weather surfaces, Aussie racing events feature turf.
VRC Autumn Carnival – Australian Cup (2km)
AJC Easter Carnival – Australian Sires Produce Stakes (1.4km)
VRC Autumn Carnival – Australian Guineas (1.6km)
Moonee Valley – Australia Stakes (1.2km)
AJC Easter Carnival – Australian Derby (2.4km)
AJC Easter Carnival – Australian Oaks (2.4km)
State Flat Race Events
Traditionally, state races have maintained better grades than others because of the poor quality of horses and jockeys in non-state races. Conversely, the rapid growth by Victoria and New South Wales carnivals have made their prize pools and prestige higher.
Since all states are also expected to regulate themselves, proper grading is a slow process. However, recent changes have moved to a scientific approach. Whether or not this will speed up grading is yet to be seen.
Major Race Events AU
We like to focus on the most profitable ways to bet. This means focusing on bigger races with more options and betting markets. As a result, we like to pay more attention to historically significant events.
While there is money to be made on racing, these race events feature the best our country has to offer. These are our expert picks for bettors:
All-Star Mile – rotating courses
Doncaster Mile – Randwick Race Course
Golden Slipper – Rosehill Gardens
Victoria Derby – Flemington Racecourse
VRC Oaks – Flemington Racecourse
Queen Elizabeth Stakes – Randwick Race Course
Melbourne Cup – Flemington Racecourse
How to Bet on Horse Racing Competitions
Open up a racebook.
Check the odds for upcoming events.
State the name of the racetrack.
Select the number of the race you're betting on.
Choose the price of your bet, e.g. $2 for each one.
Specify the type of race bet and how many you're interested in.
Decide on the number of horses you're betting on.
Check your betting slip before you accept.
Popular Tips for Punters