Best Australian Horse Racebooks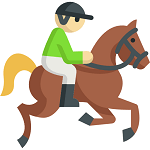 Racebooks are generally a separate part of online betting sites that only cover certain horse races. These sports betting sites usually also cover all exotic wagers and spreads for yoy. So, how can you get the best deal on racebooks? Well, we've created this guide to help. At BestAUBettingSites.com, we like to share our best tips for horse racing and race betting. After all, horse racing is one of the best sports to bet on and follow.
Before we get started, we have to mention that any recommended racebook on our website has been thoroughly vetted. Additionally, we rate online sportsbooks higher if they have a dedicated racebook because you get more choice. If they offer more than the standard events, we give them a full star for going the extra mile.
Here are our top picked sites for online horse racing betting.
Best Online Racebooks for AU Bettors
How to Choose a Racebook
When it comes to choosing the right racebook, we usually look at some basic criteria for our reviews. Getting started is fairly easy, but we like to be thorough and comb through everything. So, we've listed our review process in order for bettors to be able to do their own research as well. Especially because real money is on the line and there are so many races to bet on.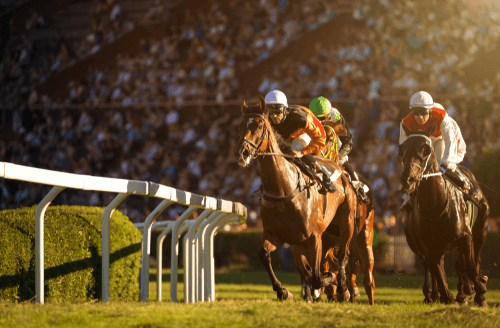 Events & Race Coverage
All races should be featured and have multiple markets. We want to see track odds, performance and any extra information that could influence outcomes. For our experts, the most important racing events should be covered live. Of course, you'll need to phone in, but that's the law.
Latest Odds on Races
Any odds offered leading up to the racing events should also be updated in relation to the season. If a horse is injured, odds should reflect this. Added to this, any odds should be easily adjusted for multi bets or exotic bets. Another set of odds we have to see are the lines for who will win, place and show.
Easy-to-Use Apps & Sites
No one wants to deal with difficult sites and navigation. We just don't have time for it. So, racebooks should have apps and sites that are easy-to-use with no complicated controls or links. Bonus points if it looks good.
Bonuses for Bettors
Getting free cash is never a bad thing, so we like to see lots of bonuses for racing. Any racebook worth its salt should also offer free bets regularly to bettors. However, we also want to know the promotional terms and conditions that will generally apply. By law, the bonus can't be advertised, but we'll settle for default.
Gambler Support & Security
And finally, we like to know that punters can gamble safely and efficiently. All websites and apps should be encrypted while offering secure payment options. Moreover, we like to see a dedicated and friendly support team.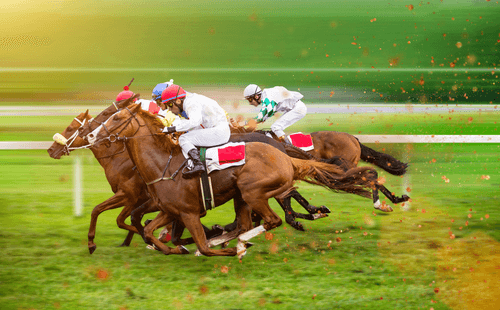 Top Tips for Betting on Horse Racing
There are no guaranteed ways to make money with racebooks and horse racing as a sport. Here are some tips to increase your chances:
Keep informed about trainers, jockeys and the track. Anything can influence a race, even a stray oat in the horse's diet. So, keep as informed as you can.
More importantly, gamble responsibly and try to keep the booze chilled until the race. It might seem obvious, but most bettors get a little too excited and spend more than they planned.
Try to keep your bets under 10% of your total budget to ensure you lose less money.
More Racebook Betting Advice