Mexican GP "Rollercoaster" Highlights & Predicted Odds for US GP
The Mexican GP was an emotional rollercoaster for bettors and fans alike as a record number of crashes took over the track. As the race began, Max Verstappen was in pole position, but Mercedes were having none of it. Both Valterri Bottas and Lewis Hamilton crashed into the Red Bull driver, forcing him to drop back until he was in position 20.
Charles Leclerc was another let down as he struggled to keep up. Though he finished in fifth place, it's disappointing for those who took his positive odds on the race. In his usual style, Hamilton was upset about pitting early. While he and Bottas were in the lead, they wanted a single stop each to avoid penalties. Meanwhile, Leclerc was stuck in the pits for a long time as his right-rear hard tyre was fixed.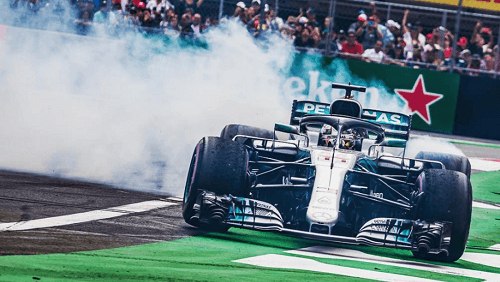 Mexican GP Highlights
Another dramatic turn in the final ten laps saw Hamilton lead by three seconds. He was worried about his tyres, but stayed on track as Vettel, Bottas and Leclerc trailed. McLaren was struggling for the whole race, even with a two-stop strategy. A botched stop for Lando Norris also forced him to retire from the race on lap 48.
If Verstappen had been annoyed by Hamilton's crash into him on the first lap, the fourth probably sent him into a rage. When Bottas hit him, the Flying Dutchman suffered a punctured tyre and he missed a lap as a result. His tyre also delaminated and Verstappen was forced into last place. Verstappen finished in sixth place.
Odds on Austin GP
Posted odds don't include Hamilton, but he is expected to win World Champion for the sixth time. On average, other drivers have more favourable lines, but we all know that Hamilton is expected to win. So, betting on the Briton won't win you any money. We recommend giving straight odds a skip this time around.
| | |
| --- | --- |
| Winner – Driver | Odds |
| Max Verstappen | 4.75 |
| Charles Leclerc | 2.00 |
| Sebastian Vettel | 2.50 |
| Any other driver | 501.00 |
Keep visiting BestAUBettingSites.com for the latest motor sports news!