New Call of Duty League Reveals 12 Franchises for Inaugural eSports Season
The new Call of Duty League is set to begin with 12 franchises and events for eSports fans. Next year, the inaugural season will kick off at the Minneapolis Armory in Minnesota. In an announcement, the league branding and prize pool were revealed, as well as the platform. The league will be played on the PlayStation 4.
In a video, the branding and team homes were shown off in a dramatic black and white animation. They have also confirmed that the franchises will travel to play teams at home series events. Until now, details about the league have been scarce. Despite the name being known for a while, Activision Blizzard has been mum about everything.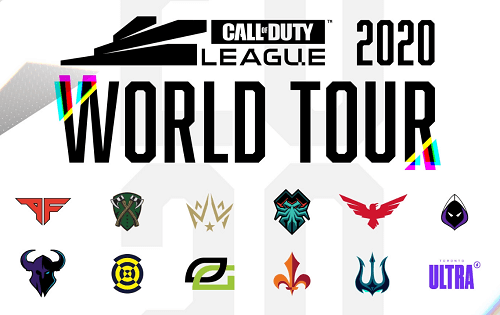 Call of Duty League Franchises
Along with team names, confirmed team rosters have been announced on the official website. A lot of big names in the Call of Duty League are taking part. Officially, teams will play Call of Duty: Modern Warfare for the tournaments.
Atlanta Esports Ventures' Atlanta FaZe
NRG Esports' Chicago Huntsmen
Envy Gaming's Dallas Empire
Misfits Gaming's Florida Mutineers
ReKTGlobal's London Royal Ravens
Kroenke Sports & Entertainment's Los Angeles OpTic Gaming
Immortals Gaming Club's Los Angeles Guerrillas
WISE Ventures' Minnesota Røkkr
VC's New York Subliners
c0ntact Gaming's Paris Legion
Enthusiast Gaming's Seattle Surge
OverActive Media's Toronto Ultra
Challengers Competition Announced
In addition to their franchises, the Call of Duty Challengers was announced as the official path to pro-amateur system. In essence to their franchises, the Call of Duty Challengers will allow fans to take part in open bracket events and chances to win prize pools. Fans will also be able to follow the matches and keep a roster going like daily fantasy sports.
With the growing popularity of eSports, it's exciting to have new games in the mix. And, who knows, prize pools could go up as the Call of Duty League grows. We'll be placing a few bets, but most eSports betting websites will have to decide on the odds.
So, keep visiting BestAUBettingSites.com for more esports news!