Moneyline vs Point Spread Odds
Point spread and moneyline bets are some of the oldest and most popular bets for Australian gamblers. While the moneyline is the most basic bet, point spreads guess by how much.
However, these bets are so closely related, we created this guide to help football fans everywhere understand the difference. So, if you want to know why money line vs point spread is such a big deal, continue reading.
Still, if you'd prefer to skip to the good stuff, we've listed the most popular betting sites below. You can make as many or as few wagers as you want on every game until the Super Bowl with our recommended websites. But be warned, betting real money on these lines will require some skill. Of course, there's a little research too, so we'll talk about that next.
Moneyline vs Point Spread Odds: Compare Betting Sites
Benefits of a Moneyline
When it comes to moneylines, all you need to decide is who will win. The favourite to win will be favoured with a negative number, while the underdog will have favourable odds. A good example would be if the favourite had unfavourable odds of -150. Therefore, AU bettors would have to stake $150 to win $100. So, if the underdog has positive odds of +150, you'd actually make a profit of $50 on a $100 wager.
Now, you might be tempted to take the underdog's side because it's easy money. However, it's not that simple, especially in the NFL and AFL. Straight up bets like moneylines don't always pay out as much as you'd expect.
Moreover, the odds don't have a lot of value for punters unless you have an angle on the underdog. Since this is quite rare, moneyline betting rarely works out.
Benefits of Point Spreads
Point spreads are wagers on the points scored by individual teams in the AFL and NFL. These spreads are based on the possible score for one team to win or lose. Customarily, sportsbooks will handicap both teams to make bettors interested in the event.
Comparable to moneylines, point spreads will favour one side with unfavourable odds. For example, they'll give the underdog a +3.5 and the favourite -3.5.
So, you've probably noticed the fact that all point spreads feature half a point. This is done to eliminate a tie because most games won't end with a 3.5 differential. What makes point spreads so valuable is the fact that NFL games go well over the double digits.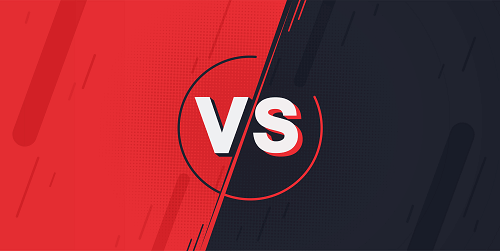 Moneyline vs Point Spread Total Value
When comparing the moneyline vs point spread betting odds, keep in mind that each bet has it's worth. Should you choose to use both, you can actually make a lot more cash. However, you need to be extremely sure about your choice. These bets depend a lot on each other and specific outcomes to make a profit.
More great betting odds