Best Puck Line Betting Odds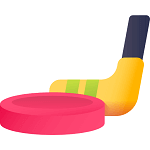 In ice hockey, a puck line is a unique bet made in lieu of moneylines. Generally speaking, most bettors have no preference either way. However, most people probably don't know why this type of wager exists.
Allow us to explain with this comprehensive puck line betting guide. We've gathered the differences and compared the value of each bet. And, we've got some great betting sites to try this wager if you're feeling lucky.
Before we start, it's important to note that puck lines are unique to ice hockey leagues, such as the National Hockey League (NHL) in North America. Most sports don't require a special betting line, so you won't be able to use it for other types of hockey.
In fact, the handicap of this bet is a little tough for punters. After all, it's a lot wider than a simple moneyline. For this guide, we'll be using standard American betting odds used for normal moneylines.
Top Puck Line Bet Websites
Puck Line vs Money Line
So, what's the difference between a puck line and a moneyline? Well, puck lines usually have a decimal as well as a moneyline value. These decimal values represent the number of goals the team needs. In essence, the underdog is favoured because they need less goals. However, ice hockey seldom favours the lesser team. Let's take a look at two samples of these betting lines:
Money Line
Team A (+120)
Team B (-140)
Puck Line
Team A +1.5 (-180)
Team B -1.5 (+160)
So, now the odds are a little skew. The underdog team that was -140 is now +160, and the favourite is now on -180 instead of +120. If you're confused, keep in mind that the goals sit at -1.5 and +1.5 respectively. In terms of bet amounts, the lines also change. Instead of betting $140 to win $100, bettors can now bet $100 to win $160. Punters betting on team B will get 1.5 goals but will need to bet $180 to win $100.
All puck lines are represented by half a point because it eliminates pushes. In order to win your bet, the team needs two goals to cover the spread. Most betting sites that cover ice hockey will offer -2.5 goals or alternative puck lines depending on the underdog.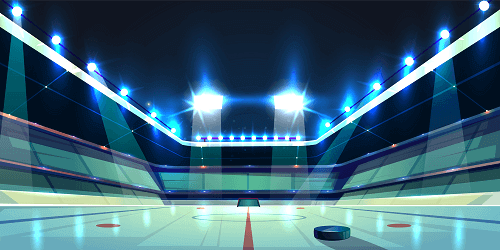 When to Bet on Puck Lines
While these bets might seem a little too skewed, there are times when a puck line will pay out more than a moneyline. The best times to take advantage of this unique bet is when the favourite is clear from the start.
By betting on two or more goals, you can easily win a lot of cash. Generally, the experts recommend these bets at the start of the season when the conferences start.
Based on previous years, the favourites will usually be matched against lesser teams to get to the top of their division. Since there are multiple divisions in American sports, the betting markets are pretty easy. Just do a little extra research beforehand, and you'll be fine.
More Betting Odds