Rachel King will be the First Female Jockey to Ride in the $7.5m Golden Eagle
Rachel King will be riding in the Golden Eagle this year as the first ever female jockey to participate. While horse racing is considered one of the few sports where men and women are equal, King will be the only female jockey this year. She'll be competing against other jockeys for a shot at $7.5 million in the Golden Eagle at Rosehill Gardens.
For the race, King will be riding Fasika in her partnership with Joe Pride. Since she came second in the Silver Eagle, King hopes that she'll clinch the prize. In an interview, King said that the ride is "a huge vote of confidence". She only came out of apprenticeship a year ago, but her riding is really on par with other jockeys on the field.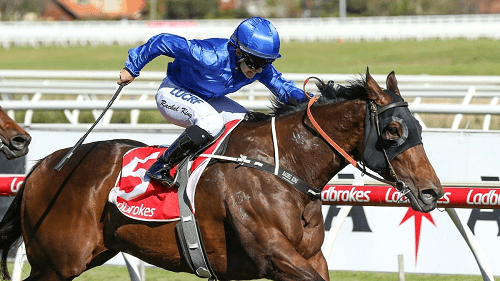 Gender Issues in Horse Racing
Just this week, another female jockey lost a ride for the Victoria Derby. Linda Meech was passed over for Mark Zahra, causing outrage from gender-equality advocates. Multiple social media posts have lambasted Brae Sokolski, the owner of the horse. Meech had won while riding his horse, the Thought of That, at the Caulfield Classic. Sokolski claimed that the comments were "water off a duck's back".
On Twitter, Michelle Payne went a step further and called him a "pig". Payne won the Melbourne Cup in 2015 while up against a host of male jockeys. For her comment, Payne earner a $1000 fine from Racing Victoria before she deleted the post. While it's the owner's prerogative who rides, many believe that Meech was passed over because of her gender.
Rachel King Excited to Race
Despite the recent controversies, Rachel King decided not to make a comment. However, she did comment on female jockeys in racing. She said that she feels as if she's been given a "really, really fair go". Moreover, she doesn't believe that she's been "taken off because I'm a girl". Interestingly enough, King crossed the pond from England due to a lack of opportunities there.
When she came to Australia for a "working holiday", she couldn't have expected becoming Sydney's champion apprentice. Or winning on Maid of Heaven in last year's Spring Champion stakes. King is confident that she and Fasika will do well in the race, even with odds of $18.
Golden Eagle Winner Odds
| | | |
| --- | --- | --- |
| Horse | Price | % |
| 1. Arcadia Queen | $3.20 | 19% |
| 2. Kolding | $5 | 18% |
| 3. Classique Legend | $7 | 17% |
| 4. The Inevitable | $9 | 10% |
| 5. Fasika | $18 | 8% |
Keep visiting BestAUBettingSites.com for more horse racing odds!