Riot Games Announces All-New Line Up for 2020 Gaming Experience
Riot Games is celebrating 10 years of their successful League of Legends title by adding new projects focused on the game. First and foremost, the League of Legends (LoL) game will be altered and improved across all maps. Then, it'll unveil some new takes on successful spin-offs for mobile, with another hot game incoming. Two existing games will be optimised for mobile.
In the ten years that Riot Games has been operating, they've adapted to new markets and technology almost seamlessly. For over a decade, they've also led the way for eSports leagues by setting standards for tournaments. With so much success and continual growth, it's no wonder that they're trying to corner other markets before the competition.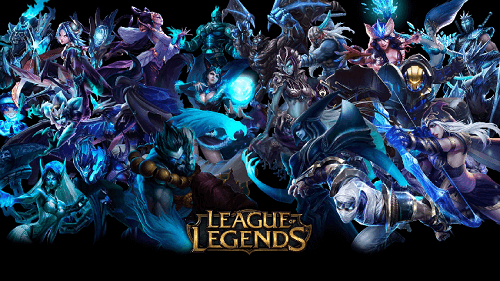 New Titles from Riot Games
In keeping with their innovative style and unique world-building, Riot Games will be bringing at least six titles out in 2020. We've broken down these offerings briefly below:
League of Legends: Wild Rift – this title will be available only on mobile. While it features the same setup as the PC version, this game will be optimised for iOS, Android and various consoles.
Teamfight Tactics – as a response to a similar game from Blizzard, this title is expected to make a mobile gaming splash. Players will be able to go head-to-head on this auto-battler title, which will cross-platform with the PC version.
Legends of Runeterra – this digital strategy card game is another answer to a competitor, but it features LoL's many champions. Players can pre-register now.
Projects A & F – another big release will be the first-person shooter titles currently named Project A, F and L. By using the style of Overwatch and CS:GO, Riot Games is obviously aiming for the most competitive video game format in the world with A and F.
Project L – this game will reportedly follow the format of Diablo, Guild Wars and many others. Players will be able to explore, find loot, and go on objective missions across Runeterra.
League of Legends eSports Manager – and finally, we have a daily fantasy sports-style game for players who want to create their dream team. This game will allow players to create a team and manage them in rosters.
New Documentary & Web Series from LoL
In addition to the new titles, Riot Games is planning a web series called Arcane, based in the world of Runeterra. A new trailer briefly shows an adventure through their custom world of Runeterra and new characters in the characteristic CGI style of Riot's cinematics. In addition, they will be releasing a documentary called League of Legends Origins that will document the road to success.
So, keep visiting BestAUBettingSites.com for more eSports news!