Sportsbet Has to Payout $9 Million to AFL Bettors who Took Odds on Round 10
Sportsbet will have to payout $9 million to 2000 lucky bettors who took them up on a novelty bet. According to reports, Sportsbet offered odds that no player would accumulate 40 possessions or more. The bet, offered in round ten of the AFL, was made possible by Brad Crouch when he got to 39. At first, the sportsbook tried to void the wagers. However, an independent umpire has since tipped their hand.
Since no player got to 40, the payout is valid. In addition, the Northern Territory Racing Commission has decided that they will have to payout. This decision will go uncontested by Sportsbet. In a statement, Sportsbet said that they would be "topping up the accounts" of 2000 punters "as soon as possible".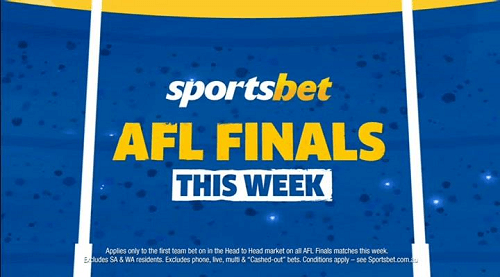 Precarious Sportsbet Position
If the odds were an honest mistake, Sportsbet would have been able to void them. However, they couldn't take the odds back after Round 10 ended. The mistake wasn't fixed before the last match, and so they were in the wrong. Still, the fact that the NT Commission had to get involved puts a lot of distrust in their way.
After all, you need to be able to trust a sportsbook to be honest and keep to their word. It seems like Sportsbet narrowly escaped a boycott. Aussies really hate liars and would up stakes if the bookmaker had continued. At least nobody bought a billboard in time to call them the c-word. Though they wouldn't be wrong in our opinion.
Next AFL Season
While the next season is still far away, 65 AFL players are still delisted. Once the window closed, the players without bids were left to their own devices. Many were traded out, but there are still a lot of players waiting for an offer. This isn't unfamiliar for players, but punters will be hard-pressed to guess on placements. Maybe Sportsbet will offer more realistic odds on them. We'll be watching to see who gets lucky.
So, keep visiting BestAUBettingSites.com for more footy news!