The Matildas Have Landed an Equal Pay Deal, Making Them the First in Australia
The Matildas have finally gotten equal pay to the Socceroos after five years of fighting the Football Federation Australia. According to reports, they are one of the first teams globally to get equal pay. This deal marks a moment in history for women's football. As a result of the deal, the players' salaries will almost double. Through collective bargaining and sheer stubbornness, the women's team have made history.
For almost five years, Professional Footballers Australia have failed to reach a new agreement with Football Federation Australia. After talks broke down, a friendly game with the US women's team was cancelled due to player strikes. The friendly, a revenue-raiser, was the catalyst for new talks. As the collective push for improvements in football increases, the W-League will also benefit from the deal. Players are guaranteed minimum payments in the domestic league, as well as minimum medical standards.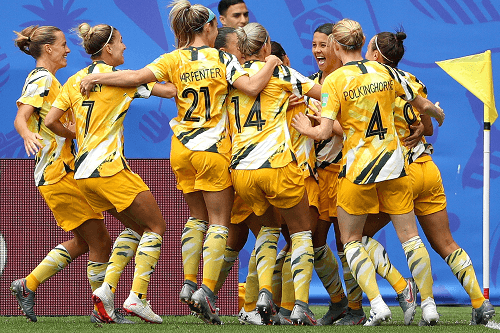 International Changes in Soccer
Similar collective actions have taken place as women's leagues are taken more seriously. In 2017, Norway became the first-ever country to force equal pay. New Zealand's football federation took similar steps in 2018. They set-up measures for pay-parity, equal right for image use, equal prize money and parities for team travel.
During this year's World Cup, the Netherlands and Finland announced intentions to close the pay gap. These announcements came after the US women's team filed a lawsuit against US Soccer over unequal payments. If you weren't aware, the women's team has won more games this year than the men's team in ten years. The lawsuit is ongoing, and will probably drag out for a while.

Matildas Track Record Speaks for Itself
Like the US team, the Matildas have played well over the past few years and their pay should reflect it. Thanks to the movement from women's teams across the globe, things could improve for every team. From Denmark forfeiting a World Cup qualifier to the Republic of Ireland team threatening to strike, teams are not sitting.
So, federations need to take notice, and many are already moving to close the pay gap. In fact, the domino effect is already taking place. Through coverage and conversations, we could inspire change in other industries too.
Keep visiting BestAUBettingSites.com for more soccer news!