Video Games Overtake Traditional Sports during COVID-19 Shutdowns
Since nearly a third of the global population is now stuck inside, traditional sports are on hold. With the COVID-19 pandemic in full swing, fans are turning to eSports for distractions. So, what's worth watching now that tournaments are cancelled and how does it work? Let's find out.
When eSports first started, traditional sports were still a significant force in the younger demographic. However, they now face a stalled viewership and interest as the attention of younger generations turns to video games.
Competitive gaming gets the views, and the bets, with a growing list of events that don't depend on seasons. While some tournaments are affected by the virus, professional players can reach their fans through live streams. With that in mind, how are traditional sports keeping up?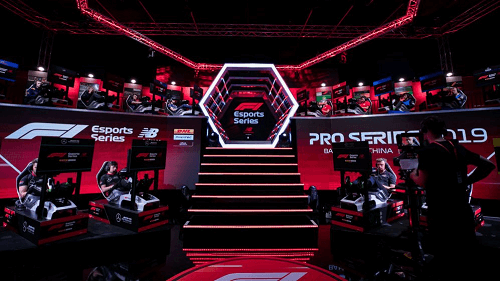 Why the Change of Heart for Traditional Sports?
When you think about it, video games are an easy way to entertain yourself. Whether you're watching gaming creators on YouTube and Twitch, or trying them personally, it's easy to get sucked in. Moreover, those under 40 enjoy supporting what they consider talented players.
Sure, they don't run around on actual fields and train like traditional sports, but a lot of work still goes in. Professional gamers practice for at least eight hours a day to get to the top of electronic sports leagues. Of course, there's a lot of debate, but there are official games based on the most prominent sports event (still waiting on an official AFL game).
Some notable games to watch on live streams are:
FIFA 2019 – famous players are taking part in a 128-team "charity tournament".
F1 2019 – drivers up against gaming celebrities. And there's a Virtual Grand Prix.
NBA 2K20 – there are multiple streams from champion teams.
Streams Worth Watching
Traditional sports bodies are paying attention to demand, and fans are celebrating. Perhaps the best example is Formula One, which recently announced plans to launch a simulated racing series. This series will feature current F1 drivers up against pro gamers in live streams.
It's earmarked as the eSports Virtual Grand Prix, featuring the official F1 video game. Reportedly, a "line-up of talent" is going to race online to fill the void of cancelled races. Many drivers already practice virtual racing as a cost-effective form of training for the Grand Prix. So, the tournament isn't that much of a stretch.
On 16 April, the Chinese Virtual Grand Prix will take place online. Six Formula 1 drivers will take part against other big names in sports. After Charles Leclerc won the first-ever Virtual title, he'll probably  add another to his name.
The drivers taking part are:
George Russell
Antonio Giovinazzi
Lando Norris
Alex Albon
Nicholas Latifi
Charles Leclerc
They'll be racing against Thibaut Courtois from Real Madrid and some undisclosed competitors. You can watch the festivities on Youtube, Twitch, Weibo, and Facebook.
Other traditional sports that get into the digital sphere will be annouced later. So, keep visiting our site for more news!
More News