Wales v South Africa Match Recap, Highlights & Finals Odds for the Rugby World Cup
Wales v South Africa was not a simple game by any means, but the fumbles certainly made us groan. It was a tight, nail-biting match as the two sides managed to mirror scores. Until that is, South Africa got three points ahead for a score of 16-19 and kicked Wales out of the running. Both teams seemed to forget how to play Rugby and racked up the penalties for most of the match. South Africa must be proud that their team got over certain performance issues.
Still, it's not over yet, there's a lot that can go wrong next weekend. After all, South Africa has always struggled to keep the momentum going and actually win. Looking at every World Cup since 2007 can prove our point. Even New Zealand fell victim to the consecutive world title curse. Three cups are just never going to happen. So, what ensues now?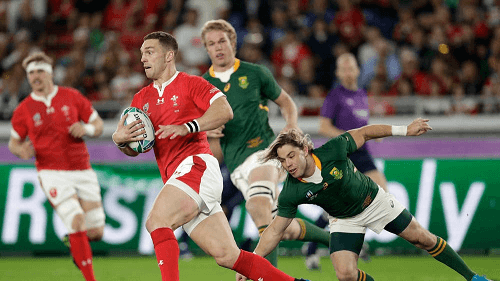 Wales v South Africa Match Highlights
If you have ever entertained the idea of playing professional rugby, you'd surely have done better than the Welsh team. For the entire match, they looked lost and unsure of what was happening. Which was only slightly worse than the Springboks' expressions at half-time. This was far from a classic encounter, and will likely be used as a "what not to do" for years to come.
Wales failed to gain momentum, South Africa failed to do anything without a fumble, and fans were understandably confused. At least the highlights can condense what was, for many, a confusing attempt at rugby. Even if Wales scored their record number of tries, it just wasn't enough to get them through to the finals.
Odds on the Finals
With the end of this dramatic World Cup approaching, we can finally put Wales v South Africa to rest. While there is little hope for the South Africans, they're still facing England in what will probably be another frustrating match. After all, we have two underperformers on the world stage who struggle to keep the momentum going. We'll have some updates for the team selections and odds later this week.
| | |
| --- | --- |
| World Cup Winner | Odds |
| England | 1.62 |
| New Zealand | 1.75 |
| South Africa | 2.88 |
| Wales | 10.00 |
So, keep visiting BestAUBettingSites.com for more rugby news!