World's Second Dedicated Women's League to be Launched by Baseball Australia
Baseball Australia is set to become only the second league in the world to create a dedicated national women's competition. Four teams, from the ACT, Victoria, South Australia, and Queensland, have signed up for the first season. Starting in 2021, these teams will go head-to-head in baseball. In addition, Baseball Victoria, the Adelaide Giants, the Brisbane Bandits, and the Canberra Cavalry have already received licenses and funds for the teams.
Before the official league launch in 2020, exhibition games will be held to show off the sport. Opportunities for professional and semi-professional baseballers are quite slim, so the new league is welcome. To start, there will be a national tournament once a year, and the Women's World Cup will be held every two years.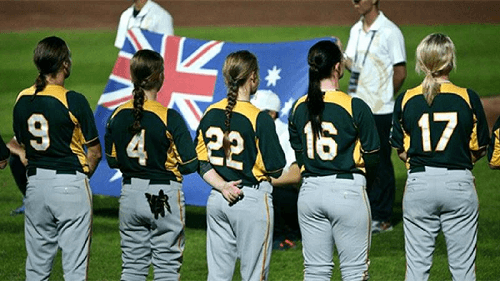 Baseball Australia League "A Dream Come True"
Shae Lillywhite, an Emeralds player, has called the dedicated league "a dream come true". She says that the league will be "a great chance to showcase" all of the "hard work" players put in. In addition to the tournament, players will be paid to play for the first time. Chief Executive of Baseball Australia, Cam Vale, says that "it gives a great opportunity of respect" to the athletes who currently don't get paid.
Reportedly, Vale hopes that the competition will draw in star players from around the globe. Only Japan has a professional league, and there are hopes for a partnership. Moreover, he says that there is a gap in the market for women's baseball. However, he believes that the men's leagues in America, Korea, and Taiwan won't want to get involved.
Success Up in the Air
Despite the hope for a successful league, a few critics claim that funding will be a problem. John Stensholt went so far as to say that most funding would go to "the top echelon of sports". So far, Baseball Australia has only raised $30 000 out of their $250 000 goal. Still, they hope that new license holders can secure sponsorships and government funding.
Stensholt further dampened the mood by saying that there are already too many popular sports on the market. But he did mention that a domestic fan base would be a great help. He claims that the women's league needs a superstar to get people interested. We think he's forgetting the millions of young girls who need role models in sport. After all, that's the strongest fan base in history, when using Twilight and boy bands as an example.
Cam Vale believes that the Baseball Australia initiative won't cut into other leagues, but create a niche. He hopes to be a leader in the sport. Maybe some AU bookmakers could also get involved and up the ante.
Keep visiting BestAUBettingSites.com for more updates.