40 Horses Remain in Melbourne Cup Order of Entry after Ispolini & Marmelo are Withdrawn
Ispolini and Marmelo, two hopeful winners of the Melbourne Cup, have been ordered to withdraw from the race. According to recent scans by vets, both horses are suffering from incomplete fractures. Ispolini has a "pre-fracture pathology" on his right canon bone. Meanwhile, Marmelo has an incomplete fracture on his rear canon bone and his hind canon bone. These injuries could be fatal to run on for both horses.
Racing Victoria stewards sent both horses for scans earlier this week with suspicions of hidden injuries. As both were given CT scans, the stewards' suspicions were confirmed shortly by vets. These injuries led to the decision made by stewards to protect the horses as well as their competitors. Fractures can quickly turn fatal during a race, and could cause the injured horse to fall and hit another.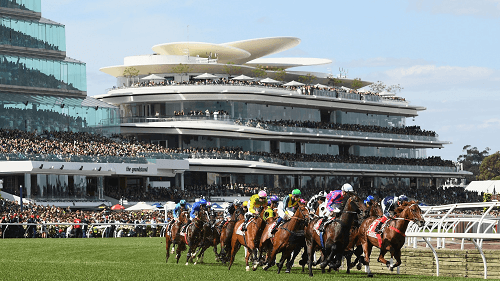 Ispolini Trainer Furious at Decision
By forcing Ispolini to withdraw, Racing Victoria has drawn harsh criticism from his trainer. Marmelo's owner and trainer are also bitterly complaining. According to Marmelo's trainer, Hughie Morrison, no other tests showed an "incomplete fracture" cited by the body. He claims that their team had flown to England and watched the horse before he left for Australia.
Morrison claims that his independent vet found no evidence of the injuries. The vet concluded that there were slim chances of Marmelo sustaining a fracture in the race. Further, Morrison was only told the results while on his way to Australia. No mention was made before he left and he still hasn't seen the official report.
Godolphin owns Ispolini, and their travelling foreman, Chris Connett, said that the stable was "disappointed" by the findings. However, he says that they can't change the outcome and that they need to follow the rules of Racing Victoria.
Updated Odds for Melbourne Cup
With Ispolini and Marmelo out of the running, the order of entry is narrowing down considerably. For now, Constantinople remains at the top of the bookmaker's table. Should he win the feature race, he'll win millions. Still, there's a chance the Mer De Glace could take it, or Vow and Declare. You'll just have to watch the race and see.
| | | |
| --- | --- | --- |
| Runner | Win       | Place |
| CONSTANTINOPLE | 7.00 | 2.50 |
| MER DE GLACE | 8.00 | 2.75 |
| VOW AND DECLARE | 10.00 | 3.25 |
| FINCHE | 11.00 | 3.50 |
| IL PARADISO | 11.00 | 3.50 |
So, keep visiting BestAUBettingSites.com for more racing news!