Best Betting Strategy for Sports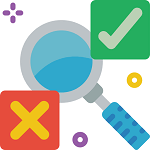 A betting strategy is usually difficult to create for sports bettors. That's why our team of experts have put together this guide on the best betting strategies. We've got the best bets to make with tips on making a profit.
When you're done reading, you'll be able to bet on any sport from horse racing to cricket. Should you just want to skip all that and test your current betting strategy, we've listed our best sportsbooks below.
First, we'll start with the basics of a good sports betting strategy. What we're aiming for is a good system to use for online betting and classic bookie shops. Before you start, check the laws in your state.
These will determine your chances in the long run for wagering. If you're interested in how to improve your betting system, we've posted our top tips and best bets further in the guide.
Best Sites for a Betting Strategy
How to Form the Best Betting Strategy
For most gamblers, betting is just a little fun and losing is not a big deal. However, if you're interested in making money on sports, you'll need to start being clever with your wagers. We've got a couple of steps to follow to help you coming up with your best strategy.
Pick a sport that's popular with a lot of teams or players.
Research every team, starting with performance in the current tournament and previous years.
Find the statistics for every match on sports networks and betting forums like Reddit.
Using these stats, visit sportsbooks and check their odds for straight bets like the winner and team points.
Compare the odds and stats to find the best handicap and money line.
Spread your bets by taking advantage of your comparisons.
Add some side bets for a particularly popular match. These can help even out any losses.
Regularly check the performance of your picks online ahead of the match and adjust your bets where necessary.
If you take any bonuses, be sure to check the promotional terms and conditions for turn overs.
Fine-tune your approach as you go and tweak any bets that don't pay off as much as you thought.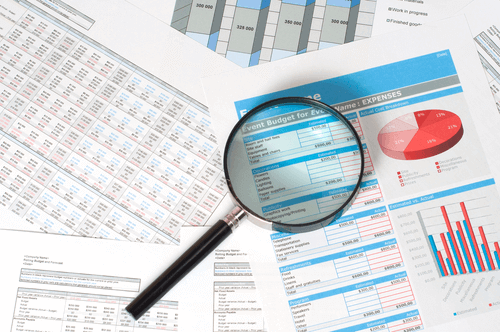 Basic Betting Strategy Tips
If you're set on wagering and making money from betting, we have a few tips to help guide you. One of the most important things to remember is the law. At bestaubettingsites.com, we always recommend legal gambling for the safety of punters. Now, let's get to those tips:
Manage your bankroll carefully and set a limit for your overall spending. The best betting strategy here is to only spend 1-5% of your bankroll on a single bet.
Stay sober while betting and only drink during the game. Placing bets under the influence can get costly, especially on a losing streak.
Do some research before you get stuck in because this will help inform your bets. Read our tips later in this guide for the best bets research.
Shop around on odds to stay informed about the going rate for each game. Working these out and comparing the average can help you save cash for a luckier day.
Never buy into favourites and underdogs because these won't always end up where you want them. Professional sports are hard to predict and your chance of winning on a single team bet is slim.
Gamble responsibly and legally, jail time is not a joke. We recommend using Australian sportsbooks with valid licenses.
Never bet with your heart because you will wind up losing. No matter how much you like a team and believe they'll win, blind betting is a terrible idea.
Betting Strategies: How to Research
When fine-tuning a betting strategy, we recommend doing some research. While it might seem like a waste of time, but being informed is guaranteed to pay off. Just wagering has a lot of drawbacks, and could lose a punter thousands of dollars if they're not careful.
Check the news and sports highlights.
Double-check the statistics and odds.
Research the teams and players, especially during the regular season.
Compare betting stats with sports.
Find tips for the best bets online on forums and sites like this one.
More Strategies & Tips for Betting
Betting Strategy FAQs
What is a bankroll in gambling?
A bankroll is your overall budget for betting. Most tipsters suggest putting aside money specifically for gambling so that punters can keep track of their spending. Usually, this helps sports bettors walk away when they've spent too much.
How much of your bankroll should you bet?
Most professional bettors spend between 1% and 2% of their bankroll. However, their budget might be larger than a regular punter, so if you have a larger bankroll, 5% to 10% should be okay.
Which is the best sport to bet on?
In Australia, this depends on which sports you prefer. Most experts recommend less popular or well-known sports events, but the betting market could be smaller and less diverse. So, try betting on horse racing or other big sports first.
Can you lose money on a winning bet?
No, unless the odds are too evened out. In that case, you'd win your bet back and nothing further.
How do you successfully bet on sports?
By carefully researching your sport, team or player. Keeping up with the league standings and other news can also benefit your betting strategy. Sports betting research is key to taking the right wagers and making a profit.
How do you bet?
Depending on the sport, you can follow these basic steps and adjust as needed. First, pick a sports betting site. Secondly, make a deposit with one of the banking options. Thirdly, place your bets for the match and make your picks. Then, decide who will win the game. Following that, watch the match or check live scores. Finally, claim any winnings.