Best Fantasy Sports Betting Sites
Fantasy sports are a fun way to bet on sporting events without risk. Most fantasy sports betting sites allow punters to play them for free. This means that you don't need to put real money on the line before you're ready. For most bettors, fantasy sports may seem overly complicated. However, there are some major benefits to joining a fantasy sports league. In fact, most sports sites offering these leagues are free to join.
Of course, some are not and charge an entry fee for certain sports. These fees allow punters to go head-to-head for points-based rewards. On the other hand, you might just want to have fun and this fee won't apply. So, if you want to get started, we've got some great tips to help Aussies get going. But, if you're more interested in jumping right in, visit one of our top sites listed below instead.
Compares Fantasy Sports Sites
How to Start Playing Fantasy Sports
For beginners, it's important to research every aspect of the game and the teams for whichever sport you're interested in. Knowing everything about a team of players can make or break your experience.
Thus, picking players and setting up a fantasy team is just one of many steps in getting started. So, follow our tried and tested steps below.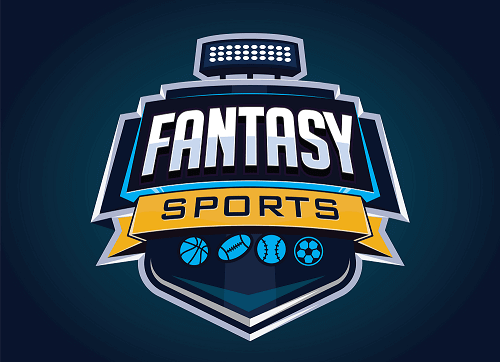 1. Pick a Sport
This may seem like an obvious step, but it's easy to lose track when you're visiting a site. Most sports involved are familiar, but you need to pick one to start off with. We recommend trying Rugby, Soccer or Football. These are the most populated, so you can really pick your favourites. Keep in mind that you can only pick real players for your imaginary team.
2. Join a league
Once you've got a sport in mind, you can choose to join a league. Most fantasy sporting sites have multiple leagues per sport based on cash prizes. These usually range from free to high stakes with earned points deciding the winner.
Remember that fantasy sports are games of skill, and you can't win every time. At this stage, it's also a good idea to choose the kind of contest you're interested in. There are many options, and this will determine how many other players you face and the stakes of the contest and how long it will take.
3. Create a team
Now its time to create your team. At this point, you'll need to know about your players' performances in real life. Choosing players you just like won't always help your chances of winning.
So, consider every aspect of their statistics and skill before locking in your choices. Also, focus on choosing the highest-performing players but stay within your salary cap.
4. Track your Team Members
After you've locked in your choices and entered a contest, you'll need to follow your team members' performance. If you've picked a less popular sport, consider setting up alerts on sports sites.
That way, you won't have to wait up until all hours. We also advise logging into your contest regularly to check the scores and how many points you've earned towards the prize pool.
Fantasy Sports Betting – Best Ways to Bet
Finally, we've got just a few more fantasy sports tips to share.
Research everything before making a team.
Try to play big contests with more players for bigger prizes.
Play in head-to-head and double-up contests if you want lower stakes.
Stick to your bankroll and gamble responsibly.
Try daily fantasy sports for extra excitement and daily wins.
More sports game betting guides: