Footy: KFC SuperCoach Draft AFL 2020 Gets an Update
Looking for a way to participate in the newly reopened season of AFL? The KFC SuperCoach Draft has a new update that might make isolation a little more bearable. Whether you're interested in a public or private draft, you can find the best ways to take part below.
With the season starting today, you'll need to create an account and get into the game. And, you can choose to rope in your mates in a private league or go public. Also, you can lock in a personal draft night to pass the time.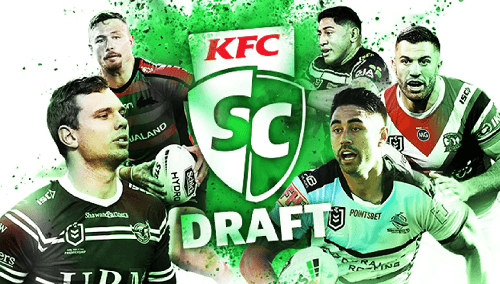 Rules for the KFC SuperCoach Draft
An important update to the game is that players can only be picked once. To coincide with the season, you'll have a $10 million budget for 30 players in your team. In the update, you need:
8 defenders
11 midfielders
3 rucks
8 forwards
Also, as the list manager, you'll need four emergencies a week. According to the rules, only 22 players have to score points, but some aspects count more than others. Contested positions get more points, and effective/ineffective disposals are subject to situations.
Moreover, players with injuries and suspensions can be swapped out, as well as players who aren't performing well. However, you only get 30 trades for the season, and player prices change as the season goes on.
Top scorers from last season are:
| | | | |
| --- | --- | --- | --- |
| Midfielders | Jack Macrae (WB) | Lachie Neale (Bri) | Josh Dunkley (WB) |
| Defenders | Jake Lloyd (Syd) | Tom Stewart (Gee) | Rory Laird (Ade)/Daniel Rich (Bri) |
| Forwards | Josh Dunkley (WB) | Patrick Dangerfield (Gee) | Tim Kelly (Gee) |
| Rucks | Brodie Grundy (Col) | Max Gawn (Mel) | Todd Goldstein (NM) |
Tips for Drafting a Good Team
Our experts have done some research and gotten some top tips together for the KFC SuperCoach Draft to help you get the best team together.
1. Do Your Research Carefully
By getting your homework done early, you can start roughly planning your line-up for the first five rounds.
2. Draft The Best Players Early
Based on your rough drafts, find players who match your ideal setup. Aim for a good player in each category, and a backup.
3. Fill In Low Depth Positions As Well
With lesser positions, you can consider the Hookers, Halfbacks, Five-Eighths, and Fullbacks in depth. This is a good strategy if you're unsure about these positions.
4. Consider Value Above All
Value for money is essential in fantasy sports, and having a clear budget is a good way to avoid overspending.
5. KFC SuperCoach Draft Top Tip: Watch Other Teams
Other teams in the league might know more than you and have a lineup you might like. Also, it'll improve your timing on drafts to get the best player for a position in early.
6. Learn About Your League Settings
Field layouts are vital for a draft strategy, and getting a feel for the settings is another way to get a suitable format in.
7. Plan All Picks Strategically
We're repeating this because you never know what the trend will be in each round. Even well-intended plans can misfire within the moment. So, having a list is helpful.
8. Have A Few Backups In Mind
Back up plans are necessary when you're in a draft league with rules like this year. Plan A might not work, so having a few other picks to draw on is always helpful.
9. Avoid Early CTW Picks
Don't go for gun CTWs too early on, as tempting as it can be. There aren't many CTWs available in the early rounds, so aim for other positions to keep perspective.
10. Do a Few Mock Drafts
When your rough plan is finished, you can mock up team drafts to see what works best. Try to use backups in the mocks, too. You'll avoid getting caught out by other selections.
More Expert KFC SuperCoach Draft Advice
Finally, we recommend following all analyses by multiple experts available. Most news outlets have commentary by top drafters, so you'll have more options with research to back it up.
With that said, go out and get your perfect team together!
Latest News
More footy news updates will be posted on our site, so keep visiting us for tips and picks!