How to Bet on Sports for Beginners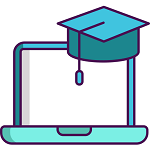 When punters are learning how to bet on sports, they usually don't know where to start. That's why our team have created this guide on how to bet for AU beginners. But first, we have to be honest, there is no guaranteed way to win money on sports. Professional sports are notoriously difficult to predict because the players train to be the best. So, to improve your betting experience, you need to keep that in mind.
Whether you're interested in single player sports or supporting teams, we've got everything you need to know. From creating a betting account to claiming free bets, our team have broken it down into plain English. If you need a little more help, we've also got hundreds of guides to get you going. Let's get started with the best betting sites and offers for Aussies listed below:
Where to Bet on Sports
Are there 10 ways to always win a bet?
No, not legally anyway. Gambling is a game of luck, and sports betting is no different. Chances of winning are never guaranteed, no matter what a betting strategy claims. Online sports betting is well-regulated in Australia, and any form of cheating is taken seriously. You can be jailed for years if you're caught. To be clear, the following 'strategies' count as cheating:
Using insider information or bribing players.
Match-fixing by players for gambling.
Changing your bet just before the results come in.
Since wagering on sports became legal in Australia, laws have ensured that criminals are treated harshly. Even if you pick up information accidentally, you will still be prosecuted. Please keep in mind that using an offshore website to bet is also illegal since 2018. So, if you want to learn how to bet on sports events, we can only tell you how to do it legally.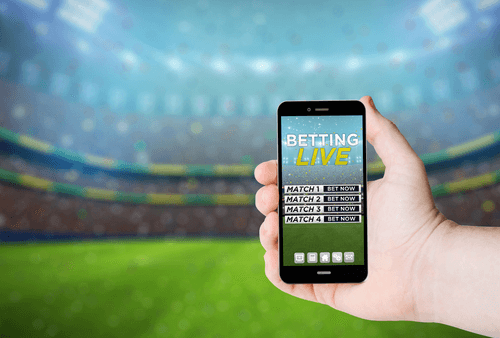 How to Bet Effectively
The best way to make money on wagers is to learn how to bet on every option. Most online sportsbooks offer customised odds from their companies. That's why shopping around is always recommended before you bet. What makes the Australian betting industry so different, though, is that we have dozens of bookies offering odds. Which means that, if you're not sure about your research, you could lose a lot of money. Check out our detailed betting guides for all the types of wagers offered to sports bettors below if you need a thorough break down.
How to Win Money Betting on Sports
Now that you know what to look for, it's time to find out what to do. Whether you're interested in horse racing or cricket betting, these basic steps apply.
Learn all of the bets and odds.
Choose a bookmaker from our list above or using our review process.
Check the promotions and all terms before signing up.
Create an account after checking the site and options.
Make the first deposit and check that the bookmaker has enough withdrawal options.
Start betting carefully with your research on hand.
In the long run, there are far more steps to follow, especially when you're learning to bet on horses. The sport has dozens of wagers, and we've got a dedicated guide to help. If you're interested in testing your skills, try using a point spread. Win or lose, it's the easiest to understand and bet with because most bookies use spreads to show their odds.
More tips for online betting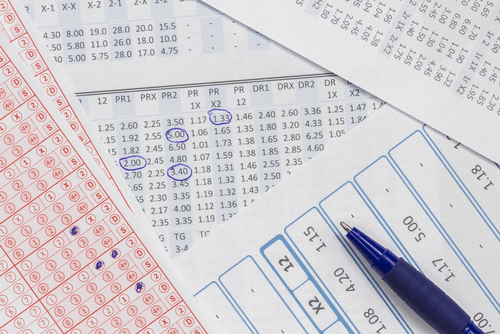 FAQs on How to Read Odds & Bet
What is a sports bookie?
A bookie, or bookmaker, is an organisation or person who facilitates gambling. Legally, only organisations can offer bets and accept money for sports events.
How does betting work?
For the most part, wagering works based on profits and how much sports bettors stand to win if they guess right. However, the odds are usually stacked in the bookmaker's favour.
What is line betting?
Line bets, or money lines, are a form of handicapping used by Australian sportsbooks. One team is favoured with a win, so the line would be team A winning by more than 11 or Team B getting close to 11 points to win.
How do betting lines work?
Most sportsbooks use statistics on teams and players to work out their betting lines. These statistics are compiled and averaged out into lines for point spreads, money lines, point totals, and proposition bets. Most of the time, these lines are fairly accurate but it depends on who is playing.
How do betting odds work?
Odds represent the probability of an event happening. For the most part, these are fairly accurate at Australian bookmaker sites. Keep in mind that the probability of winning big amounts is dependent on a big bet. We don't recommend these types of bets without proper research. A good example of odds is a 4/1 with a bet of AU$25. A positive outcome means you win $100, but if you lose, there's no payout.
What does over/under mean in sports betting?
Over/under bets are a specific prediction where sportsbooks offer a high point total and a lower one. Punters will then predict if the score is over, or less, than the total.
Can I bet on both teams to win?
Yes. This is known as arbitrage betting and it works simply. You can bet on both teams when there are two possible outcomes and the odds allow you to. These bets usually pop up when bookmakers disagree on odds or make a mistake on prices.