Best Boxing Betting Sites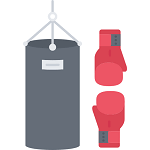 Boxing is one of the oldest sports in the world, and is considered one of the best to bet on. While betting on the sport of boxing requires a bit more research and insight, the payouts are worth it. When wagering on boxing, remember that a victory has the best odds.
However, the methods of victory, number of rounds and fight-specific outcomes determine the odds. Most online sportsbooks will set the odds based on a $100 wager. Major fights may be more popular, but even big fights can get boring.
So, try live betting on smaller fights to test your theories with the sites listed below. If you need a little more help, read the rest of our guide. We've got everything you need to start making money on boxing wagers. Or, check out the best online betting sites accepting bettors below to start gambling.
Compare Boxing Betting Sites
Top Boxing Betting Types
Before making any real money bets, it's important to know a few things beforehand about boxing. Pre-fight information is usually available on the online sports betting website. This knowledge can help punters make educated bets on boxing match outcomes. The most popular bet is which fighter will win, but there are many more.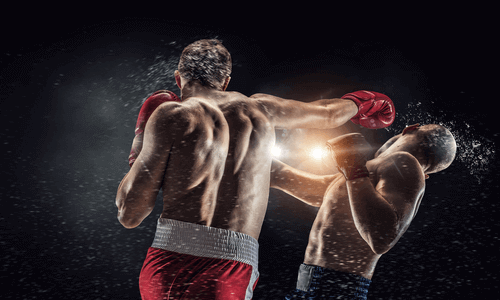 Boxing Weight Classes
More importantly, the bookie will have each fight categorised by weight classes. Each class is divided by name and the exact weight for the fighter. These are every weight class possible in matches and world titles:
Minimumweight – 105 pounds or 48 kg
Light flyweight – 108 pounds or 49 kg
Flyweight – 112 pounds or 51 kg
Super flyweight – 115 pounds or 52 kg
Bantamweight – 118 pounds or 53.5 kg
Super bantamweight – 122 pounds or 55 kg
Featherweight – 126 pounds or 57 kg
Super featherweight – 130 pounds or 59 kg
Lightweight – 135 pounds or 61 kg
Super lightweight – 140 pounds or 63.5 kg
Welterweight – 147 pounds or 67 kg
Super welterweight – 154 pounds or 70 kg
Middleweight – 160 pounds or 72.5 kg
Super middleweight – 168 pounds or 76 kg
Light heavyweight – 175 pounds or 79 kg
Cruiserweight – 200 pounds or 91 kg
Heavyweight – unlimited
Types of Bets
Once you're comfortable with the weight divisions, it's time for the bets. We always recommend shopping around for odds, since online bookmakers are known to calculate odds differently. Try some of our top listed sites while you're looking.
Prop bet – prop bets are added wagers on aspects of a fight. For example, you could bet on how many rounds it will take for your fighter to win. Other bets range from scores to judge decisions.
Outright win markets – this is the bet that most people go for. Punters can bet on who will win straight out for set odds.
Method of victory – combining an outright win with this option is called a 'method of victory'. Most wins are by a knock out (KO) or disqualification (DQ).
Total rounds – betting on the number of rounds in a match is a popular prop bet when betting online. Since most boxing matches last about five rounds on average, there's even money.
Moneyline – most moneyline bets give two outcomes and how much each will cost. In boxing matches, the line is between the fighters. Of course, you can hedge bets on a draw as well. Always double-check the money lines before you make a deposit or claim a free bet.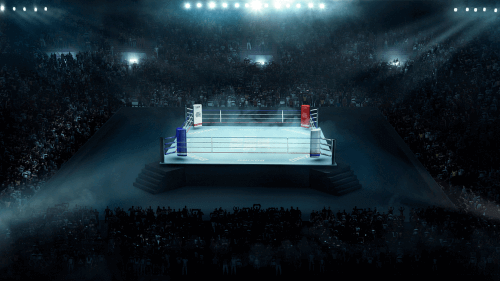 How to Bet & Win
Pick a boxing betting site
Make a deposit with one of the banking options
Place your bets for the match and weight class
Decide who will win the fight
Watch the match and check your live odds
Claim any winnings
If you have any troubles, all online sportsbooks have 24/7 customer service teams to help.
Best Betting Tips for Boxing
When it comes to online betting, most punters will just place a wager and keep going. This is both a danger to your bankroll and a bad habit. While it may be fun to bet big, sports are extremely unpredictable and betting it all rarely pays out. So, try to limit your bets to 10% of your budget and gamble responsibly.
More sports game betting guides: