Australian Online Gambling Laws State-By-State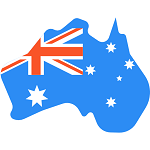 Governing online gambling in Australia is left primarily to each territory, or state. Since the federal government is not involved, the laws for each territory differ.
Moreover, they are governed individually by regulatory bodies specific to the territory. So, how can AU bettors know what their state allows for online betting? Well, that's why we've created our handy territory guides for Aussies.
We will walk you through everything you need to know in specific guides and some general regulations later on. Before we begin, we have to share a little disclaimer about gambling in Australia.
While we understand that it can be a harmless pastime, some forms of gambling are considered illegal in some states. In fact, some territories share common laws about it that we'll explain.
Best Legal Australian Online Gambling Sites
AU Betting Sites State Laws & Maps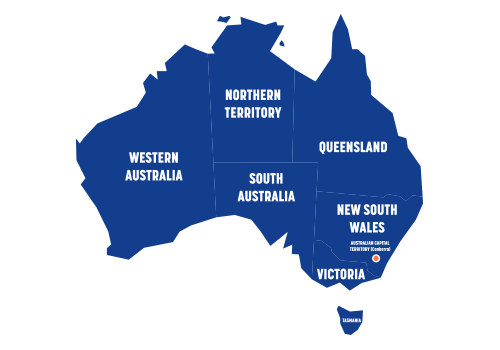 Expert Breakdown of State Gambling Laws AU
Which Forms of Gambling Are Legal?
According to the Interactive Gambling Act and further amendments, the legal forms of gambling by Australian law are casinos and sportsbooks. Thus, casinos are allowed to offer a number of gambling products to players. Meanwhile, sportsbooks can only cover local sports under their territorial licenses. In addition, at least one land-based casino is available in each state.
Some territories also allow gaming machines in nightclubs, hotels and pubs. However, Western Australia doesn't allow live gambling in hotels. On the other hand, Victoria, Queensland, and New South Wales do allow this, as well as live sports betting. Conversely, offshore gambling websites are not allowed except if they are licensed in one of the territories.
Organizations that Regulate Gambling in Australia
Most of the regulation of gambling in Australia is made at the state level instead of by Parliament. Individual areas handle their regulatory duties and will act on legislation set by the state. So, here are the regulatory bodies of each state:
In addition to these organisations, the Australian Communications and Media Authority (ACMA) monitors gambling advertising across the country. The ACMA is the watchdog for rules breaches and can report advertising violations to the states and territories. All channels of streaming and broadcasting in Australia is covered under their legislation according to federal laws.
All Australian Territories
Is Online Gambling Legal in Australia?
As one of the first countries to address legalising gambling, Australia's laws date back to 2001. In the first Interactive Gambling Act of 2001 (IGA), the laws covered online formats, but not much. Late in 2016, the IGA was amended to keep up with the iGaming industry. Therefore, some of the first laws were drafted to protect citizens from the negative effects of online gambling.
Following the law, for online gambling operators it's illegal to:
Offer forbidden interactive gambling products to anyone in Australia.
Proffer Australian-based gambling products to other countries.
Offer unlicensed iGaming products to Australian customers.
This law prohibits the majority of Internet gambling ranging from Roulette to Pokies. One thing not banned is auto racing and sports betting. However, in-game betting is strictly prohibited. Online lotteries are also allowed, except online instant scratchies. Lottery tickets can only be purchased from distributors and newsstands.
The IGA doesn't criminalise placing bets at online gambling websites and there are no penalties for Australians. And yet, any operators found breaking the law can be fined $220 000 per day for offering products to or from Australia.
After the 2016 amendment, many operators pulled out of Australia because some loopholes in the original act were closed. The majority of these were online poker operators who offered their services to Aussies. More so, Australian territories like Norfolk Island, Christmas Island, the Cocos Keeling Islands and McDonald islands have separate laws.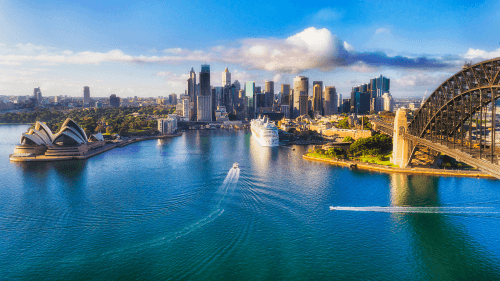 Legal Gambling in Australia
Interactive gambling services that are legal in AU are for the most part quite limited. This is because gambling activities are given codes and some online gambling products are not allowed. So, here are the most popular Australian gambling activities and the gambling industries allowed to offer them:
Casino Gambling – casino gambling refers to the land-based casinos in Australia. These venues offer gaming tables and machines to entertain patrons. They are subject to state laws.
Pokies – AU gambling regulators in various territories allow a large number of pokie machines to be offered in all number of public venues. Depending on the state, they will be limited for pubs and hotels that don't operate a casino.
Poker – is only allowed to be played offline under current gambling regulations, just like the United States. For live games, watch the Aussie Millions hosted at the Crown Melbourne.
Housie – as a popular fundraising game, Housie can be played only at these events.
Lotteries – all state lotteries and the National Lotto can be played on physical tickets purchased from licensed vendors. Only online scratchies can be bought at online gaming sites.
Sports Betting – Australia has hundreds of great sport betting outlets to choose from that operate legally. So, AU bettors can safely bet real money on every betting market covered by their bookie.
Gambling legislation in Australia has some pretty strict rules for operators that can all be enforced. Since the amendment of the IGA, operators without a valid Australian license can be fined $1.1 million per day they are caught operating. Therefore, operators are very careful to toe the line and avoid these fines.
State Gambling Law FAQs
What forms of online gambling are legal in Australia?
We've listed the top forms above, but they are online gaming sites, online sports betting websites, and racebooks.
Are my winnings taxable?
No, because gambling is considered a hobby in Australia. However, professional gamblers will be subject to taxes if they claim it as their sole source of income.
Can I get in trouble for betting online?
No, but that will depend on your state. Some Australian territories don't allow certain types of gambling and you'll need to check local laws to be sure. Consumer protections will also play a role in which sites are allowed.
What does the future look like for bricks-and-mortar shops?
We can't say, but we believe there will be a few cutbacks in some territories. This will likely be due to gambling crackdowns or brands leaving Australia because of legislation.
What is the outlook for regulated online gambling?
While we believe that the IGA won't be amended any time soon, too much is up to chance. Even we can't make a prediction about that.
What states have legal sports betting?
All eight Australian territories regulate sports betting, so there's nothing to worry about. However, AU bettors living in New South Wales, Victoria, South Australia, and Western Australia can't take real money promotional offers.