Abu Dhabi Grand Prix F1 Final Results, Winner & Season Highlights
The Abu Dhabi Grand Prix was a great end to the 2019 Formula 1 season. Lewis Hamilton took the pole position again, only for the fifth time this season. He was closely followed by Max Verstappen and Charles Leclerc. Despite a power unit penalty, Valterri Bottas secured fourth place. All in all, the Yas Marina circuit saw plenty of action as Lance Stroll nearly took out Pierre Gasly.
As usual, Lance Stroll put up a mediocre effort by getting through qualifying for only the seventh time this year. Another notable result is courtesy of Carlos Sainz, who got sixth place for McLaren. He narrowly slid past Nico Hulkenberg to secure his spot, and nearly closed in on Sebastian Vettel. To be fair, Sainz's moves were pretty daring as he overtook other drivers.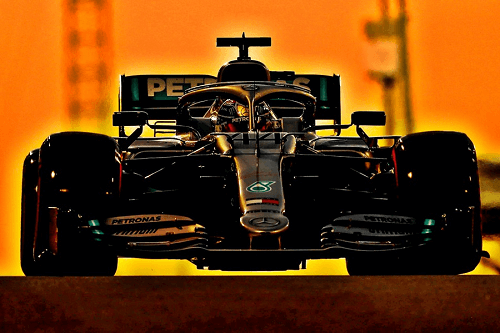 Abu Dhabi Grand Prix Highlights
A marked loser in the constructor's standings was Alfa Romeo. Their season wasn't anything to brag about, and the Abu Dhabi Grand Prix was their fifth non-score for the 2019 season. Another team struggling this year was Renault, who failed to make much of their new addition, Daniel Ricciardo. Further, it seems like Nico Hulkenberg will be dropped altogether. While he seemed fairly relaxed after Abu Dhabi, his F1 future hangs in the balance with no team.
After three years with the team, he's been cut abruptly. Despite driving in F1 for nearly ten years, his track record has slowly declined. Throughout his career in Formula 1, he's never managed to crack the top three.
Ferrari Fined for Fuel Discrepancy
Before the Abu Dhabi Grand Prix began, stewards revealed that there was a discrepancy in Charles Leclerc's fuel declaration from Ferrari. While they issued a document noting it before the race, it was only investigated afterward. Ferrari will have to pay a €50 000 fine for giving the wrong fuel amount. A difference of 4.88kg was found as stewards checked all of the cars.
This measure was a technical directive issued earlier this year, whereby the FIA wanted teams to declare fuel they wanted to use for each stage of the Grand Prix. Failing to accurately declare this now has a hefty price tag. It could have been a simple mistake, but it's a costly one to make when the FIA is on the warpath to keep F1 fair.
Keep visiting our website for more sports news updates!