Andy Murray Wins First Title in Two Years at European Open
Andy Murray has returned to the world stage with a stellar win at the European Open. After a devastating hip injury nine months ago, Murray has recovered spectacularly. The tennis champion is over the moon after he feared the worst nine months ago at the Australian Open. So, what's next for one of tennis' biggest stars?
Well, he's planning to bounce back in top form after climbing 100 rankings to world #127. Murray's return to the ATP Tour at the China Open was his first win since the hip resurfacing surgery. As such, his improvement shocked fans and delighted many more. Of course, there's a long road ahead to get back to the top ten, but Murray is confident that he can do it.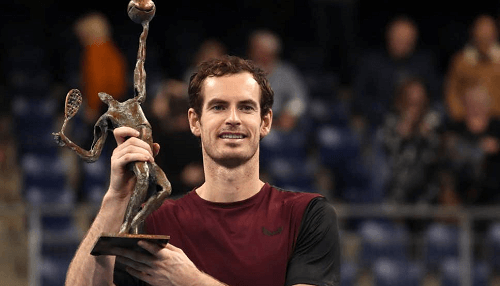 Andy Murray Faces Major Injuries from Tennis
Since his career started, Andy Murray has suffered from minor injuries. Over the years, they became hard to deal with, and he first started drawing back from tennis at the French Open two years ago. Murray finally gave in when his hip forced him to retire from the Australian Open. His decision to have surgery shows just how determined he is to get back on track.
Hip resurfacing is a painful process and takes month to rehabilitate. The three-time Grand Slam champion clearly wanted to do the most to ensure recovery. Since his win, the tennis player has received praise globally over Twitter. Hopefully, he'll keep his streak going for further tournaments and return to Australia to win next year.
Tennis Players who also Returned
One of Murray's biggest opponents also returned this year and fought his way to #18. Stan Wawrinka had an operation on his knees shortly after facing Andy Murray two years ago. Since then, he's made up for lost time. Wawrinka was one of the first to congratulate Murray after their match at the European Open for the title. It certainly wasn't a cake walk with a score of 3-6 6-4 6-4. Unfortunately, Wawrinka's final ball flew out of the court and gave Murray his win.
Keep visiting BestAUBettingSites.com for more exciting tennis news!