Essendon eSports Team Sold to Pentanet.GG After the AFL Club Pulls Out
Despite making it to the League of Legends Mid-Season Invitational, Essendon eSports was sold off to Pentanet.GG. This week, the team confirmed the move in a statement. They claimed that they wanted to "reprioritise" other "strategic objectives" which sounds weirdly mysterious. Of course, the decision is not so unexpected, since teams won't receive an "operating subsidy" from Riot Games anymore.
While eSports are generally lucrative as an industry, there are many teams who just can't afford it. Thus, the Essendon eSports team would place a financial burden on the AFL club that they just couldn't keep up with. Given that the team has to fly to Sydney from Melbourne 20 times a year, flight budgets would be huge without other expenses factored in. Their decision leaves Adelaide as the only AFL side invested in eSports.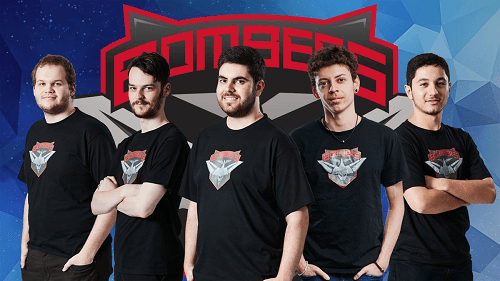 Essendon eSports Venture
The Essendon eSports team, also known as the Bombers, started in 2017. They joined the Oceanic Pro League and started playing with jungler Sebastian "Seb" de Ceglie, top laner Christian "Sleeping" Tiensuu, bot laner Alan "Tiger" Roger, mid laner Carlo "Looch" La Civita, and support Andrew "Rosey" Rose. However, almost every player left the original team in 2018. Still, Seb stayed to become a substitute. Their rankings are passable, but there's not much to say when the Oceanic Pro League is stacked with Asian players.
| | | |
| --- | --- | --- |
| Placement | Event | Final result (W–L) |
| 6th | OPL 2018 Split 1 | 2–8 |
| 5th | OPL 2018 Split 2 | 3–7 |
| 5th | OPL 2018 Split 2 Playoffs | 0–3 (against Legacy Esports) |
| 1st | OPL 2019 Split 1 | 19–2 |
| 1st | OPL 2019 Split 1 Playoffs | 3–0 (against ORDER) |
| 11th–12th | 2019 Mid-Season Invitational | 2–4 (play-in stage) |
| 3rd | OPL 2019 Split 2 | 14–7 |
| 4th | OPL 2019 Split 2 Playoffs | 1–3 (against ORDER) |
eSports Team to Continue with New Partnerships
Since Essendon eSports began, partnerships with domestic companies have helped keep it afloat. Still, there's a lot to consider when within the industry. From training to accommodation, having a team is a big commitment. Players need to be paid, as do the coaches and managers. Hopefully, Pentanet.GG are up to the task. It's possible that they could change the team name.
Keep visiting our site for the latest eSports news!