Roger Federer Planning for the Olympics & More 2020 Grand Slams
In his usual manner, Roger Federer has revealed that he will be selective about tournaments for 2020. According to reports, he will be going to the 2020 Tokyo Olympic Games for Switzerland and a handful of Grand Slams. Federer is notorious for skipping clay courts, but he has confirmed that he will be playing at the French Open for the second time.
In addition, he has revealed plans to play in Roland Garros, "Halle, Wimbledon, the Olympics, maybe Cincinnati and then the US Open". The 20-time Grand Slam champion has been struggling with health issues, but refuses to stop playing. Therefore, he prefers not to play on clay, which is known to impact the knees and back considerably.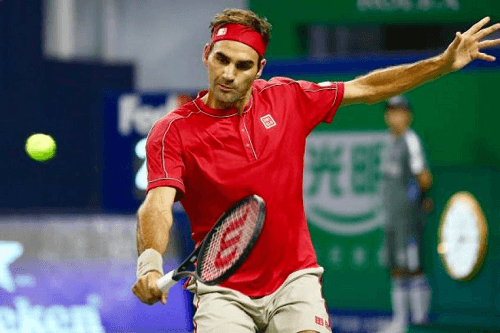 Roger Federer Injuries
Previously, the tennis player had to undergo surgery to repair torn tissue in his knee in 2017. During the same year, Roger Federer suffered from a violent stomach bug. Moreover, he suffers from a back injury that has forced him to bow out of tournaments before. Federer famously earned the injury during the 2007 season.
As a champion player, he has seen some spectacular wins and many experts are expecting him to retire after 2020. After all, injuries like his are known to reoccur frequently. Still, as long as his arms and hands are fine, he's expected to keep going for as long as it takes. Since he still wants to beat Novak Djokovic a few more times, we expect that he'll play through anything.
Grand Slams & Other Matches
In 2016, Federer couldn't take part due to his knee injury. So, his decision to take part in the 2020 Olympics is pretty exciting. Until then, fans are hoping that he'll remain injury-free to finally get a medal. Of course, anything can happen, so we're a bit sceptical.
So, keep visiting for the latest tennis news in Australia, keep visiting BestAUBettingSites.com!