Best Rugby Union Betting Sites
The Rugby Union is one of the most well-followed sports for bettors. Comparatively, the League has almost as many betting markets to choose from. So, what is the Rugby Union and what makes it so profitable?
Well, Union games differ in a small way because there are no limits on tackles and possession. Moreover, the point system also differs because a try is worth five points. Conversions are worth two points and drop goals are worth three.
Otherwise, there are no differences in gameplay. In terms of betting, the markets are also fairly similar. But this doesn't mean that they are equal when betting online.
That's why we've created a guide to help bettors make money on union rugby betting through learning the rules and finding match fixtures. We've also listed our favourite bookmakers who offer odds on this format of rugby below.
Popular Rugby Union Sportsbooks
Top Bets for Rugby
Most Rugby Union fans will be familiar with straight bets like the winner of the match and the score. These bets are commonly referred to as handicaps or line betting. So, taking the odds on the favourite or underdog means accepting that the underdog will have a head start.
Since this is usually around five points or so, we recommend going a bit higher on the eventual total. In the case of a match between the Wallabies and the All Blacks, the handicap will be modest.
However, a match against England will usually have higher margins because their performance over the past few years has been erratic. The same can be said for the Springboks at the moment. If you're not confident in the usual bets, we suggest trying exotic betting markets for the Rugby Union.
As these include wagers specific to rugby:
First Try Scorer – usually made the first team to score the first try or on a specific player.
Most Tries Head-To-Head – these markets focus on two opposing players to see who scores the most tries.
Extra Time – unlike Super Rugby and the NRL, Union games usually don't go over the allotted time. In this case, the market will only open at the end of the match if there is extra time.
Total Match Points – guessing over/under or the exact number of points scored in the match
First/Second Half Points – bets on isolated halves of the game and the points scored.
Pick Your Own Line – some exchange betting sites will allow punters to go head-to-head and set their odds.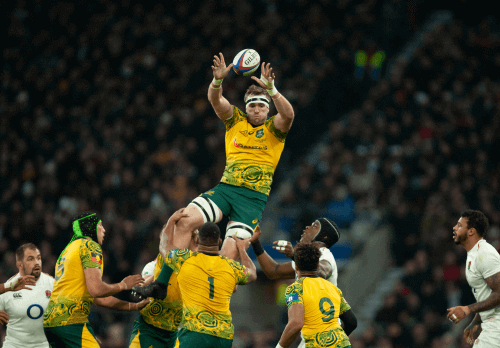 Rugby Union Betting Tips
We could go on for hours about every single bet that bettors can make on Rugby Union games, but that'll be boring. Instead, we'll give you our top tips for betting on rugby. As usual, these are simply suggestions and won't always apply to every game. Here are our top tips for Rugby Union betting:
Spread your bets over multiple markets, but use smaller amounts.
Gamble responsibly and walk away from a losing streak before your bankroll is finished.
Research the odds by comparing rugby sportsbooks so that your payouts will be easier to work out.
Rugby Tips