Best Rugby World Cup Betting Sites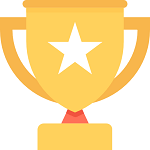 The Rugby World Cup is one of the biggest tournaments in the world for Sevens, League and Union formats. While they are held separately, all three tournaments are a major fixture for bettors.
To make things easier, we've created this guide for all three championships so that you can have all of the details at your fingertips. Of course, we will be updating each tournament as new winners take their trophies, so keep visiting.
Before we go any further, we have to note that betting on the Rugby World Cup or cups is not as easy as it seems. No matter how well a team does, everyone has a bad match and there are no guarantees in professional sports. So, keep that in mind while placing bets and you should come out with a few payouts.
If you'd prefer to go straight to betting, visit our favourite Rugby World Cup betting sites below.
Popular Rugby World Cup Sportsbooks
Top Bets for Rugby Championships
When it comes to rugby betting, most punters will need to understand the scoring system and how the game is played. The rules vary between the League and Union, so understanding scores is especially important. In the case of Sevens Rugby, scoring works similarly to Union games because they are administered by the same regulator. We recommend starting with score totals and team totals for your first few matches.
Head-to-Head – bets placed on who will win a match, regardless of score. For example, betting on a win by Australia against South Africa.
First Try Scorer – prop bets offered on the first player/team to score a try. Sportsbooks will offer fixed odds on this, but some exchange bookmakers will have more favourable odds.
Parlay or Multi-Bet – placing multiple wagers on a betting sip can up the ante for pro bettors if they take the right odds.
Outright Winner – as a futures market, this prediction will be made well in advance of the tournament. However, predictions in this vein will usually be a little difficult in any format.
Rugby Union World Cup
As the biggest tournament, the Rugby Union World Cup has the largest number of teams. Every four years, 20 teams will qualify and play through until four remain. Australia has won twice, and New Zealand has three wins. Meanwhile, the currently reigning champions are South Africa, who hold three titles.
Current rules dictate that 12 of the 20 spots are awarded automatically filled by the previous tournament's quarter-finalists. The remaining eight places are filled by region-based matches.
Per union rules, tries are worth five points, conversions are worth two and drop goals are worth three. Based on the score, the winner will take home the Web Ellis Cup.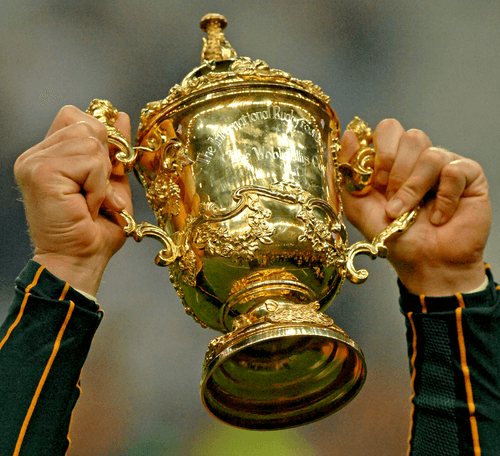 Rugby League World Cup
Unlike the Union's World Cup, the League version takes place every four years starting in 1995. For each tournament, 14 teams must qualify. However, the 2021 tournament will feature 20 teams.
Generally, the League World Cup follows the rules and scoring system familiar to fans. To date, Australia has won the Paul Barrière Trophy 11 times while only two other teams have held it.
To qualify previously, 14 teams have to play through the group stage in two groups of four and two of three. Three teams from the groups of four will go to the knockout, while one team from the groups of three will progress. Teams are awarded two points for a win and one point for a draw during the stage. However, this will change slightly for the 2021 tournament, since there will be 16 teams taking part.
Super Sevens Championship
Since Super Sevens is based on a shorter format than traditional rugby (seven minutes per half), the World Cup is generally played over a shorter period. Part of what makes the World Rugby Sevens Series so entertaining is the high-paced action in every match.
Moreover, more teams play per day than other Union games. So, betting on the Super Sevens Rugby World Cup requires quick thinking and faster betting than other tournaments.
Rugby World Cup Betting Tips
Once you're comfortable with the formats, there are just a few more things to get a handle on. At BestAUBettingSites.com, we always advise careful research and gambling. However, we understand that this can sometimes be difficult to pull off.
So, these are our top tips for legal Rugby World Cup betting:
Always set a budget for money and time, so that you don't get sucked into a betting frenzy. We understand that rugby is very exciting, but constant betting is just not worth it.
When the odds look too good just walk away, bookmakers love a good handicap when they have a known underdog.
Read promotional terms and conditions carefully before accepting any offers. Betting sites can hide a lot in that small text.
Gamble responsibly and limit drinking until the match because drunk bets are more likely to depend on your environment than on good information.
Double check your betting slip at all times to ensure your payout is what you expect and uses the odds supplied by the sportsbook.
More Rugby Tips