Monaco Virtual Grand Prix Line Up – Bottas, Ocon & Aubameyang Join Other Racers
On Sunday, Valterri Bottas, Esteban Ocon, and Arsenal striker Pierre-Emerick Aubameyang will race in the Monaco Virtual Grand Prix. In the race, they'll be joining regular drivers Alex Albon, Lando Norris, Charles Leclerc, Antonio Giovinazzi, and recent winner George Russell.
In the simulated race, Russell, Albon, and Leclerc are favourites to win. However, as Russell proved in the Spanish Virtual Gp, it's anyone's game.
Since the start of the virtual championship, some unlikely winners have snatched podium wins. And guest racers have placed higher than some drivers.
After Leclerc won the first couple of races, Albon unseated him, only for both to lose out to Russell. Unlike the regular races, this uncertainty makes for more exciting wagers.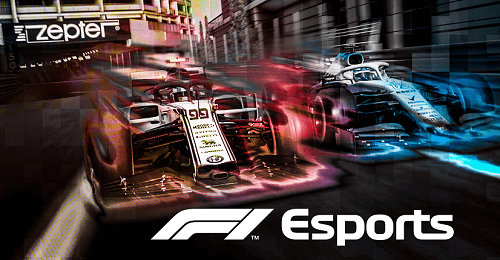 Monaco Virtual Grand Prix Grid
While some popular drivers are off on other projects, the ten teams featured in F1 2019 have filled the rosters with sports celebrities. Such as Pierre-Emerick Aubameyang, Luis Fonsi, Kai Lenny, and David Schumacher.
So, here's the full grid for the Monaco Virtual Grand Prix:
| | | |
| --- | --- | --- |
| Team | Driver | Driver |
| Alfa Romeo | Antonio Giovinazzi | Thibaut Courtois |
| AlphaTauri | Tonio Liuzzi | Luca Salvadori |
| FDA Hublot Esports Team | Charles Leclerc | Arthur Leclerc |
| Haas | Louis Delatraz | Pietro Fittipaldi |
| McLaren | Lando Norris | Pierre-Emerick Aubameyang |
| Mercedes | Valtteri Bottas | Esteban Gutierrez |
| Racing Point | David Schumacher | Luis Fonsi |
| Red Bull | Alex Albon | Kai Lenny |
| Renault | Esteban Ocon | Nicolas Prost |
| Williams | George Russell | Nicholas Latifi |
Before the Monaco Virtual Grand Prix, an F1 eSports Pro Exhibition race will be at 16:00UTC (02:00AEST). Then, the official competition will be broadcast live at 17:00UTC (03:00AEST) across the F1 YouTube, Twitch, Huya, Weibo, and Facebook channels.
More F1 Simulations
According to reports, Formula 1 is interested in developing more simulation titles based on the league for eSports. During a webinar, head of eSports and Digital Business Julian Tan stated that an "accessible" game is a priority for the sport. Further, he says that the simulation titles are "increasingly important", so a long-term development would be in the sport's interest.
Currently, Codemasters is the official creators of F1 games. With F1 2020 set to launch in July.
Also, F1 has announced a management game series. The game is currently in development by Elite.
Of course, breaking into eSports is becoming a popular way to draw in younger fans. So, F1 could be on the right track.
Latest News
To get the latest updates on stories like this, keep visiting our website.