Valorant Beta Drops Cause Twitch Ban on 24/7 Replay Streams
After millions of views for Valorant streams, a new Twitch ban will hopefully stop those who are gaming the system for free beta keys. According to Twitch's official Twitter account, the decision is because of channels that streamed 24/7, but only showed highlight reels or stolen videos.
And why on earth would people do that? Because developer Riot Games is giving away access keys to beta in free keys that "drop" on all Valorant streams. So, just by watching other people play, excited fans can get free access to the closed beta game. This is such an effective marketing strategy that new records are set every day.
Keys are "dropped" across the platform for any Live Valorant stream, no matter who's subscribed, which explains why people tried their luck to gain access. But how is the Twitch ban going to work?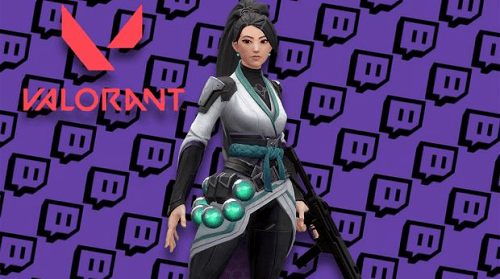 Twitch Ban Guidelines
Reportedly, the new guidelines for the Twitch ban prohibit tagging streams as "live" to get rewards. Since the Valorant category on the platform is filled with 24/7 streams that were taking advantage of reward drops, many are questioning the accuracy of the hours watched.
While nonstop streams of anything other than live gameplay can be reported or tracked down by Twitch, there's still the question of accurate reporting. So, who can make a complaint, and how will they be punished?
Well, under the rules, anyone "cheating a Twitch rewards program" and inaccurately labelling content is punishable by suspensions and content removal.
But, streamers who follow the rules will still get rewards, and Riot Games is committed to giving them out "fairly". So, anyone interested in playing the beta version can simply watch any compliant channel stream for two hours to qualify.
Valorant Security Issues
Anyone lucky enough to catch a beta key drop will still face some issues off of Twitch. Unfortunately, anti-cheating measures by Riot Games are getting extreme. While we can understand wanting everyone to get a fair go, there's still a limit to player patience.
Since the game launched, Riot Games has tried to prevent the usual cheating by offering a $100 000 reward for security bugs. And now an extreme watchdog software update. Valorant comes with the latest "Vanguard" security software that can negatively affect personal computers.
According to the complaints, it stops whole programs on computers from working. Apparently, it slows down most PCs and prevents basic programs from running. And Riot's fix? Uninstalling and reinstalling the software every time you play Valorant.
Of course, keeping things fair is a nice touch. But we hope this software is also going to be changed when the beta is opened, and the game goes out to everyone. Twitch ban or not, people are excited to try it.
Keep visiting our site for updates on this story and other gaming news!
More News