First-Ever Call of Duty Mobile eSports Tournament Qualifiers Starts on 30 April
Activision has announced the inaugural Call of Duty Mobile eSports tournament, starting on 30 April with qualifier rounds. While there isn't much information about it right now, the $1 million grand prize has been revealed. The move into eSports so soon after the game launched is nothing new these days.
To get into the tournament, players will need to have earned 80 points across ten games in ranked mode every weekend. Also, it will only take place on touchscreens by players who are ranked veteran or higher of the mobile game.
So, what does that mean for betting? Well, it's one more event featuring competitive gameplay and strict rules. Moreover, many countries have already legalised wagering on these tournaments.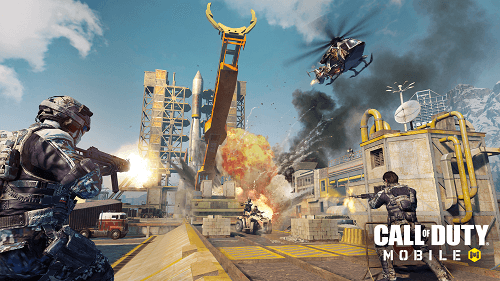 Details for the Tournament
In a statement, Vice President of Mobile at Activision, Chriss Plummer, said that Activision is "very excited to launch [its] highly-anticipated competitive tournament". According to Plummer, it the next step in "fan-favorite Ranked Play" for the format. Moreover, he says that it will give players a chance to compete with other gamers around the world.
Aside from the prize pool and the starting date, details are limited for the tournament for Call of Duty Mobile. In fact, they don't seem to have many pro gamers on the horizon yet. When compared to the console game tournament in late 2019, this is a distinct lack of information.
At the time, 12 geo-located teams took part in the newly Call of Duty League in slots worth at least $25 million. Maybe this league will also be franchised. But, for now, the qualifiers will decide who makes it through to the finals.
About Call of Duty Mobile
When it first launched, Call of Duty Mobile broke records in its first month with 148 million downloads. While it looks similar to previous console titles, Activision and TiMi Studios decided not to theme it or limit it to certain weapons. So, players can enjoy everything good about earlier games without getting bored with it.
That's because famous characters and maps from Black Ops and Modern Warfare can be played. But that's where the similarities end. What sets the mobile game apart is the Battle Royale and Multiplayer game modes. These are well-known to gaming fans and are great for eSports.
Battle Royale pits all players against one another on two teams. The last member, or members, from a team standing wins. Similarly, multiplayer game modes let gamers go head-to-head in 2v2, 3v3, 4v4, or 5v5 matches.
When more details come out, the focus may be on multiplayer matchups. So, keep visiting our site to get the latest news and updates on this story!
More News